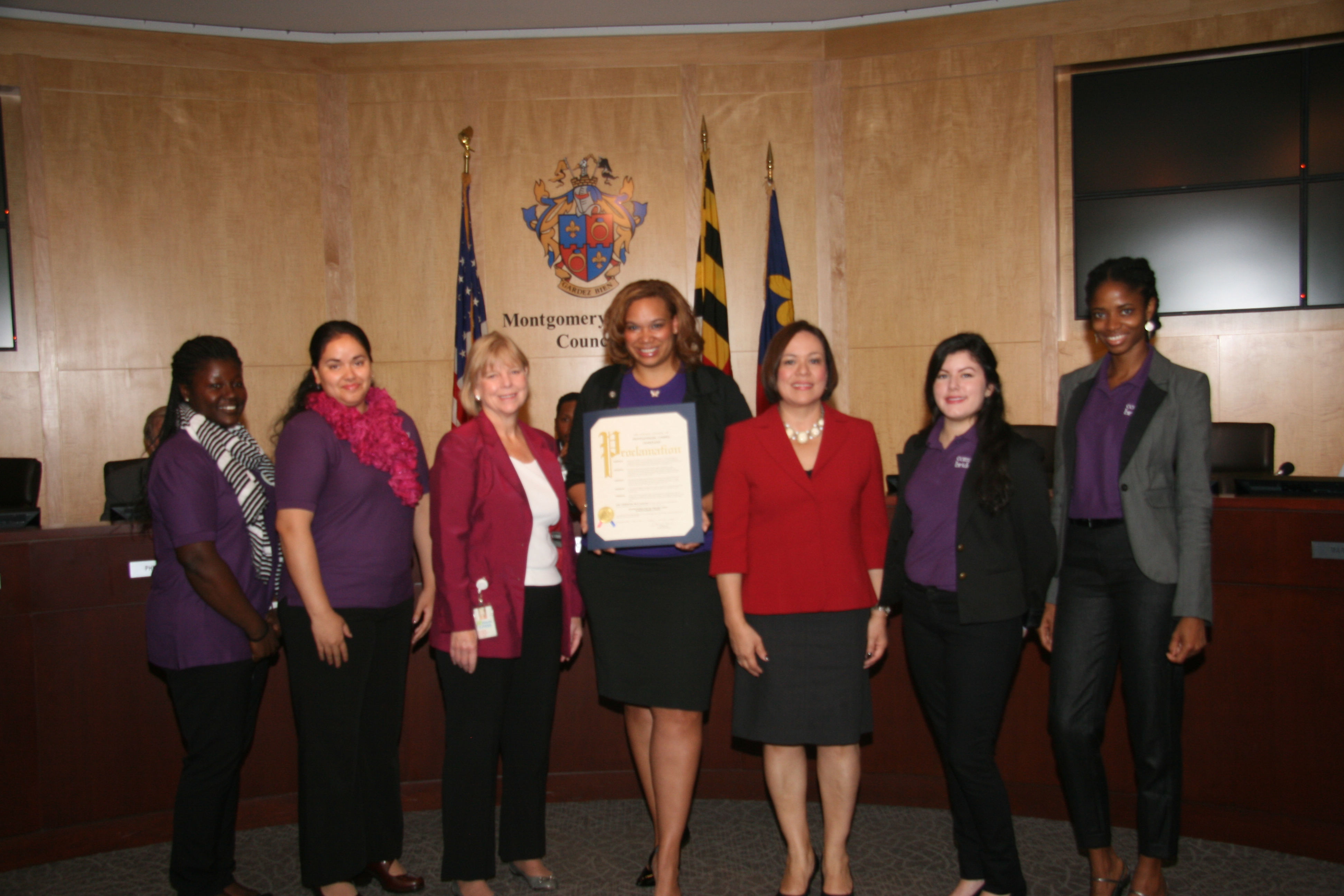 Day of the Girl Set for Oct. 11 (PHOTO)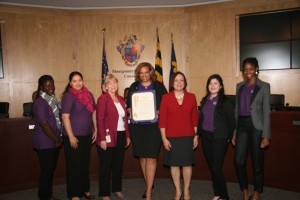 The third, annual International Day of the Girl, organized by the United Nations, will be celebrated on October 11.
The United Nations declared October 11 as the Day of the Girl to raise awareness about all issues concerning gender inequality around the world.
On Oct. 7, the Montgomery County Council presented a proclamation recognizing its support of the day.
At the ceremonies in Rockville, left to right: Sia Boima and Marianne Hope of the Community Bridges program; Councilmember Nancy Floreen; Community Bridges Executive Director Cynthia James; Councilmember Nancy Navarro; and Evelyn Flores-Villatoro and Nkem Megwaki of Community Bridges.