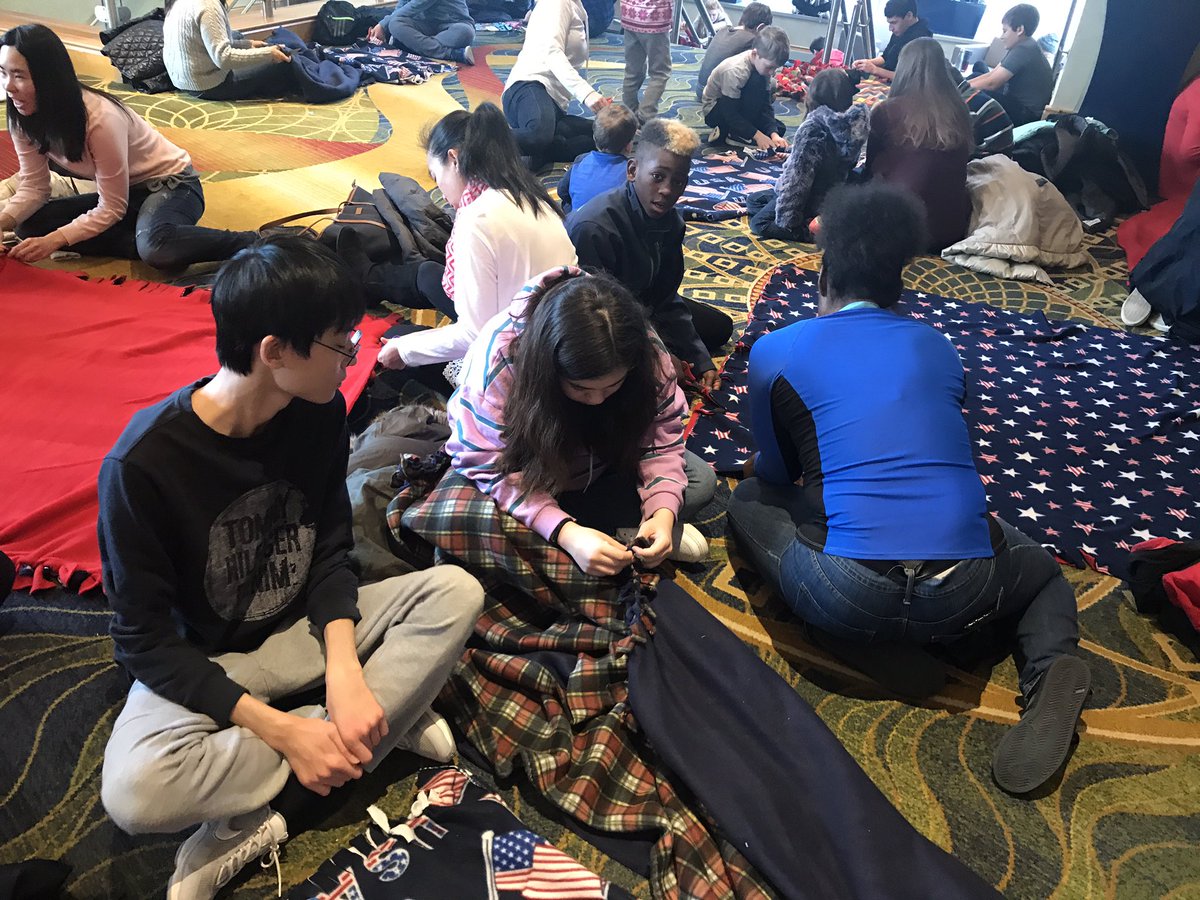 A Day of Service: Residents Lend a Helping Hand on MLK Day
It was a day off for many residents in Montgomery County but that didn't stop them from lending a helping hand for people in need.
"We made blankets for people in the hospital," said student Ithemba.
And like Ithemba, hundreds of people gathered at the Bethesda North Marriott Hotel and Conference Center in honor of Dr. Martin Luther King Jr. Day to participate in Montgomery County's "Day of Service" activities sponsored by the Montgomery County Volunteer Center.
"There were 46 different projects to choose from today," said Elise Browne Hughes, spokesperson for the Montgomery County Volunteer Center. "They ranged from things like making dog toys for dogs at shelters, making hand-warmers for seniors, writing notes and making bracelets for the troops."
Also in attendance were local and state leaders.
"This is what makes a community successful," Montgomery County Executive Isiah Leggett, said. "The fact that people came together to work to volunteer because government doesn't do it alone and you have to have that community spirit."
"For people to come together and work for other people, to help give a hand up to people who need it, and make people feel they're not forgotten, those are great things to do in the face of what we are looking at from our national government and president," Maryland Attorney General Brian Frosh, said.
Organizers said serving on Martin Luther King Jr. Day is not only a great way to give back but it allows volunteers to build better relationships within the community.
"It's fun and you're helping people in need," student Maya, said.
Residents are here at Bethesda North Marriott Conference Center for #MoCo's National Day of Service to honor #MartinLutherKing @mymcmedia pic.twitter.com/faJr75FlIH

— Mitti Hicks (@MittiMegan) January 15, 2018
Also here are #MoCo leaders, @RepRaskin and @BrianFrosh @mymcmedia pic.twitter.com/OsjQfPVOP8

— Mitti Hicks (@MittiMegan) January 15, 2018
It's standing room only here and it's beautiful to see so many volunteers. #MLKDay2018 #NationalDayOfService @mymcmedia pic.twitter.com/H6uR4mxMVl

— Mitti Hicks (@MittiMegan) January 15, 2018