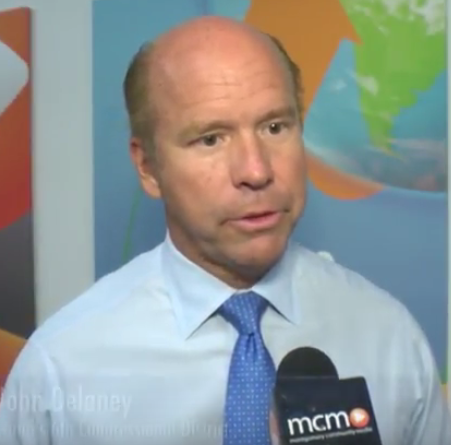 Delaney Announces Run for President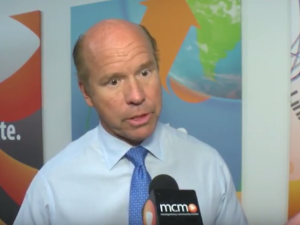 In an op-ed in the Washington Post, Rep. John Delaney said he would not run for a fourth term in the House of Representatives and instead prepare a campaign for the 2020 Democratic nomination to be president.
"Our government is hamstrung by excessive partisanship. We are letting critical opportunities to improve the country pass us by. And we are not even talking about the most important thing: the future," the 6th District congressman writes in the paper.
The piece discusses the need for new infrastructure. During his six years in the House of Representatives, Delaney has pushed legislation that would allow corporations to repatriate profits that have been deposited overseas, and the money would be use to rebuild the nation's roads and bridges.
"We need to be smarter, fueled by more investment in science, education and research. We need new ideas on the future of jobs and work, one where we build a stronger and more vibrant middle class. We need to encourage a more just and inclusive form of capitalism and reduce barriers to small-business formation, start-ups, job creation, investment and growth. We need to strengthen our safety-net programs and create a new social contract. We need to reform the systems of education, health care and immigration, and encourage more volunteerism, impact investing and public service. And we need to take affirmative steps to reduce our security, fiscal and climate risks. This is what my campaign will be about," his piece reads.
For months, rumors have swirled about Delaney's plans for the 2018 election. He apparently flirted with challenging Gov. Larry Hogan in his re-election. And he told Dels. Bill Frick and Aruna Miller and state Sen. Roger Manno to start campaigns for his seat.
In May, Delaney shrugged off the notion of a presidential bid, calling it "ridiculous."
"I think because of his own independent money, he has ability to retire from Congress and have a sustained campaign," said Mileah Kromer, an associate professor of political science at Goucher College. Instead of money, Delaney needs name recognition, she said.
"If he's retiring from Congress, I think he had to be forthcoming. We have to give him credit with not being coy," Kromer said.
UPDATE 3 p.m.: Del. Aruna Miller released a statement Friday afternoon praising Rep. John Delaney for his service to the 6th Congressional District.
"I am thankful for Congressman Delaney's service to our state and our country. He has brought creativity and a fresh approach to problem-solving that has been not only good for his constituents, but healthy for the national debate in Washington," Miller said.
Miller is a Democratic candidate for Congress in the 6th District who raised more than $350,000 in the first seven weeks of her campaign.
UPDATE 4 p.m.: "He has a long hill to climb before most Democratic activists know who he is," said Jennifer Duffy of the Cook Political Report.
She said he'll need to get to know county chairs in Iowa and attend party dinners throughout the country all year. He needs to get party donors to know who he is and get familiar with him.
"That takes a lot of time," she said.
The last politician who went from the House of Representatives to the White House was James Garfield. The Republican, who served in the Civil War, was elected from Ohio's 19th District and became president in 1881. He was shot in July 1881 and died from an infection two months later.