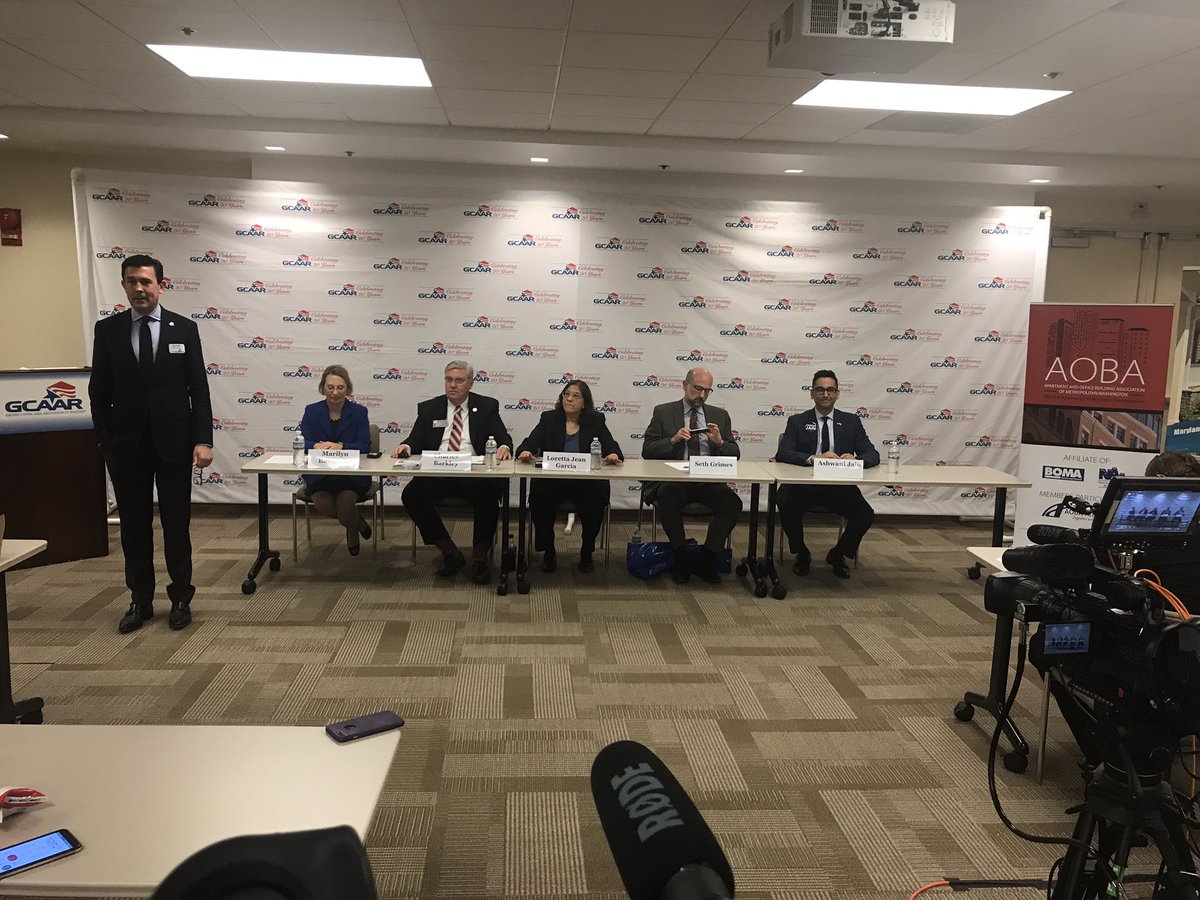 Democratic Candidates for Council At-Large Debate in Gaithersburg
When asked about Montgomery County's current shortfall in the fiscal 2018 budget of about $120 million, candidates in the afternoon session were asked by the moderator "what specific actions would you recommend if you were a current council member to address the budget shortfall in FY 18?"
At least two of the candidates oppose County Executive Ike Leggett's plan to cut 2 percent of the budget across county departments.
"I don't think that a 2 percent across the board cut is what's necessary," Marilyn Balcombe, said. "I think the county executive needs to look department by department and make those cuts in that way."
"I don't really support 2 percent across the board," Charles Barkley said. "I really believe that you need to sit down with each agency and see what you can cut. Some you're probably going to cut a little bit more and some you're going to cut a little bit less."
Loretta Jean Garcia, an attorney and employee in the county's Office of Human Rights, echoed the same sentiment.
"At least on this panel, I am the only one who works in county government and I know that we have cut and cut. My agency went from 24 staff when we started, and now we're down to eight," she said. "I would suggest talking to each of the agencies and seeing where they could cut."
Seth Grimes, a former Takoma Park City vouncilmember said he would work with Leggett's proposal to find what makes sense.
"My approach is to work with his proposal and see what can be tuned and adjusted based on localized adjustments around the county and based on the most pressing needs," Grimes said.
Ashwani Jain said he would, too, take a comprehensive approach.
"When it comes to the budget, I think the budget is all about priorities so it's looking at how we prioritize our investments that make it so attractive for people to want to live and work in this county,"  Jain said.
Because of the large number of at-large candidates running in the Democratic primary, GCAAR is hosting forums of five candidates at a time. Wednesday had a morning session with Cherri Branson, Bill Conway, Evan Glass, Richard Gottfried and Michele Riley.
During the morning session, candidates largely agreed on the issues, with broad support for County Executive Ike Leggett's plan to cut $120 million from the current budget.
Conway was the only candidate supporting the county's current system of selling liquor through the Department of Liquor Control. He said it wasn't a system that would have been created today, but the department has good paying jobs and brings in $30 million a year. Now that it's being run like a business, Conway said the DLC could reach $40 million in revenue a year.
Here at GCAAR to cover the second Council at-large Candidates Debate. @mymcmedia pic.twitter.com/RFB4zU1XJH

— Mitti Hicks (@MittiMegan) January 24, 2018