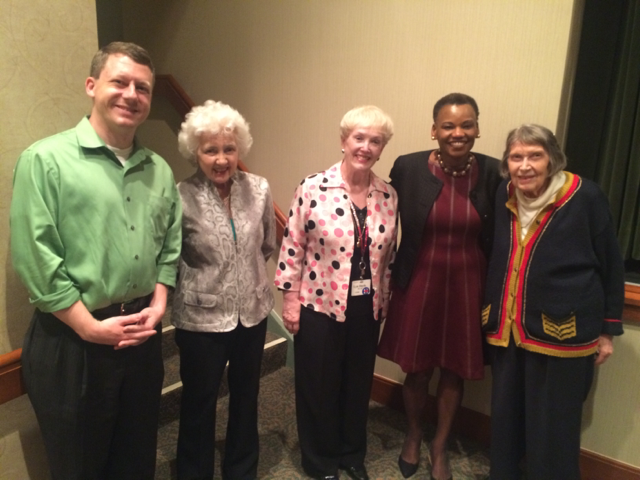 Democratic Club of Riderwood Hosts Pair of State Delegates from District 14
While the 2016 presidential campaign dominates the headlines, state and local issues interest residents of Riderwood, too.
To stay informed, the resident-led Democratic Club of the Erickson Living retirement community hosted State Delegates Eric Luedtke and Pam Queen, each representing Montgomery County in District 14.
The delegates provided an overview of the recently completed 2016 legislative session of the Maryland General Assembly. Delegate Luedtke serves on the Ways and Means Committee, and Delegate Queen is a member of the Judiciary Committee.
Following their presentations, they responded to questions from the audience of 60 residents on issues such as education funding, retirement pensions, redistricting and transportation including the Purple Line.
Riderwood is located on the Montgomery County/Prince George's County border. Its unique positioning means that its residents vote in two separate precincts at its 120-acre campus.