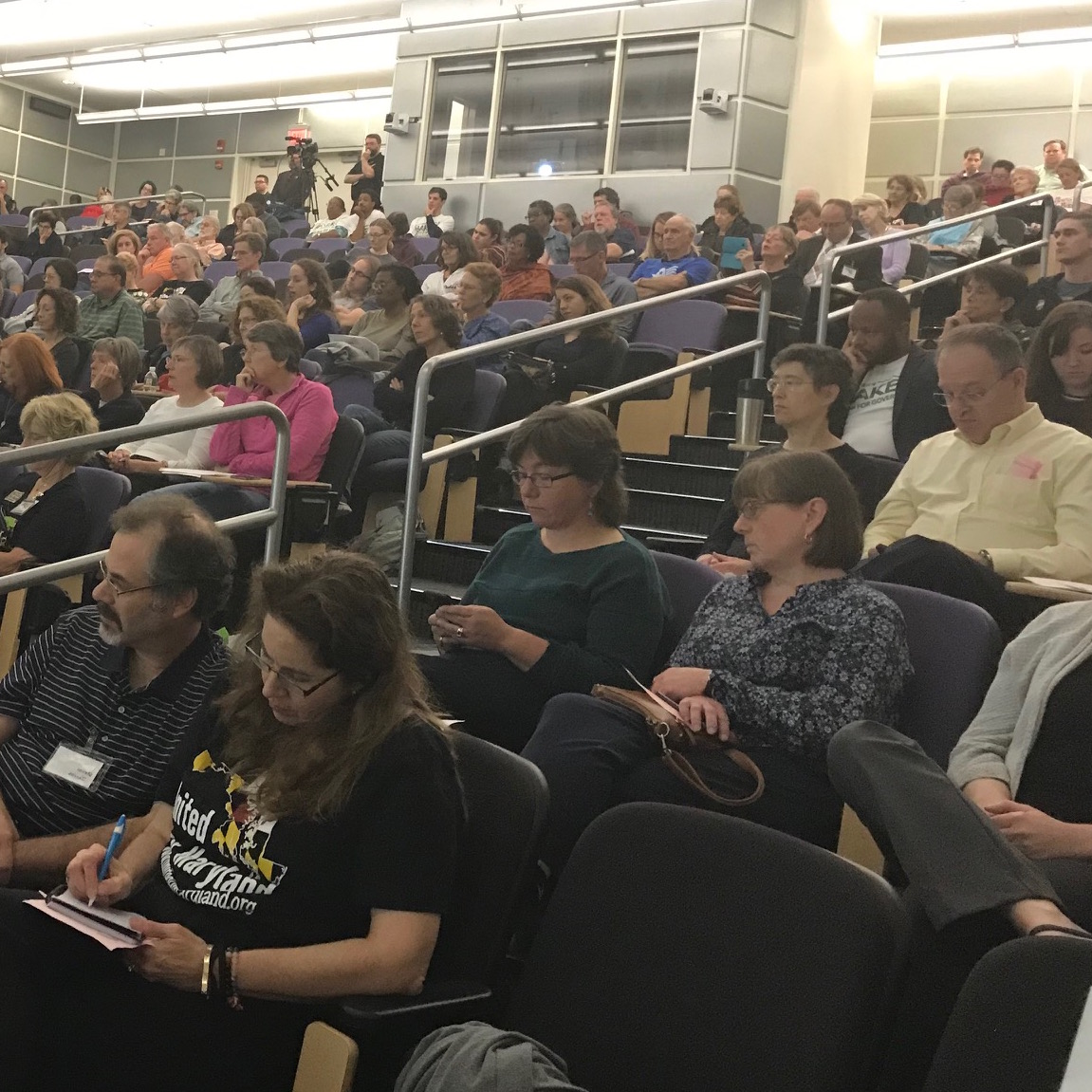 Democratic Governor Candidates Generally Agree at Germantown Forum (Video)
Six Democratic gubernatorial candidates largely agreed on issues at a forum Saturday afternoon on Montgomery College's Germantown campus.
Whether it was the environment, health care, development on the Eastern Shore or Western Maryland, or supporting LGBT rights, the candidates offered little to differentiate themselves. At one point, Krishanti Vignarajah, a former policy director for Michelle Obama who lives in Gaithersburg, said the group would be in "violent agreement."
They also did agreed the state should have a Democratic governor to stand up for the party's values and to stand up against President Donald Trump.
The winner in the June 26, 2018, primary election will likely face Republican Gov. Larry Hogan, who holds high approval ratings in very Democratic Maryland. The Goucher Poll last month said Hogan had a 62 percent approval rating. And the poll found 51 percent of respondents said they would vote for him in 2018.
In addition to Vignarajah, the other members of the panel were: Rushern Baker, the term-limited Prince George's County executive; Ben Jealous of Pasadena, the former NAACP president; Kevin Kamenetz, who is the Baltimore County Executive; State Sen. Richard Madaleno of Kensington; and Alec Ross of Baltimore, a former Baltimore city teacher who has written the best-selling "Industries of the Future."
The forum was hosted by United for Maryland PAC, a coalition of more than 30 grassroots organizations and activists that united and mobilized after the Women's March in January 2017. The organization is supporting a Democratic candidate to move into the governor's mansion after the 2018 election.
Ross criticized the $9 billion highway expansion Hogan proposed last month. "It's bananas," he said.
"If anything should be democratic, it's the roads," Ross said, knocking the tolls Hogan is proposing to pay for widening I-270, the Capital Beltway and the Baltimore-Washington Parkway.
Previous Posts:
Rushern Baker on Counties Working Together for Purple Line and More (VIDEO)
UPDATED: Madaleno Launches Campaign for Governor at USG (VIDEO)