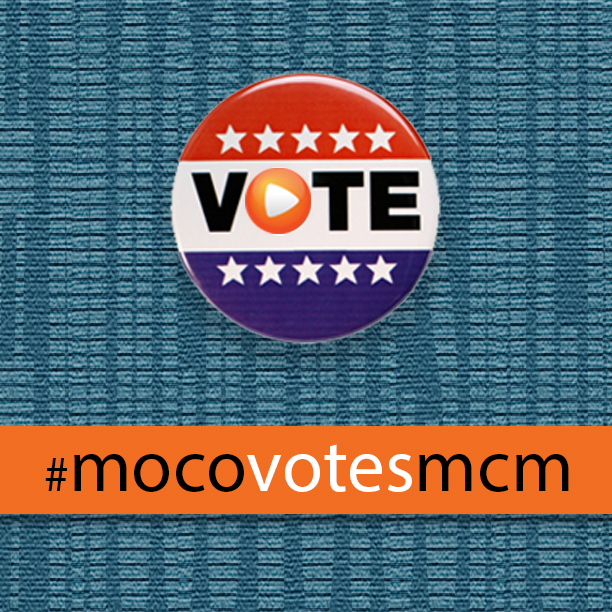 Democrats Mostly Criticize Hogan for Amazon Incentives
Democrats vying for the party's primary June 26 largely criticized Gov. Larry Hogan over the state incentives offered to Amazon to build its second headquarters to Maryland.
Maryland is one of 20 communities around the country — including Virginia and the District of Columbia — that have made the Seattle-based company's short list of potential "HQ2" sites.
Although not officially recognized, news organizations have reported that the White Flint Mall, with its ready access to Metro and MARC, as the site under consideration in Maryland.
The incentives include $2 billion in transportation improvements and at least $3.5 billion in tax incentives. Other incentives have placed a much higher value for the total package. At a bill signing Tuesday, Hogan said the incentives don't give taxpayer's money to a rich corporation. Instead, it allows Amazon to keep some of the revenue that would have been collected as state taxes.
The candidates spoke at a Democratic governor's candidate forum in Silver Spring on Tuesday, hosted by the Woman's Democratic Club of Montgomery County.
The one clear defender of the incentive package was state Sen. Richard Madaleno of Kensington.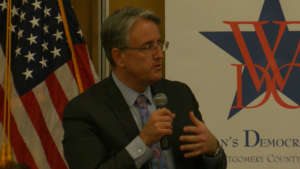 "We need to make sure we need to bring new companies," Madaleno told about 500 people in attendance.
He called Amazon a game-changing investment for the entire region. Its arrival would mean the region would be less dependent on the federal government for employment.
"I supported it because [Hogan and County Executive Ike Leggett] said this was what was needed," Madaleno said.
"This Amazon headquarters thing is a really bad idea," said Jim Shea, a Baltimore attorney who served on the Board of Regents of the University System of Maryland.
"If we can get 55,000 jobs and had the infrastructure to be able handle it, it all sounds really wonderful," he said. "But these financial incentives, $8.5 billion to the richest man in the world, we're getting held up by that."
He said he wanted a cost-benefit analysis, and he said luring companies from other states provides 2 percent of job growth.
"You want to invest in Maryland, in our startups, in our small businesses," Shea said.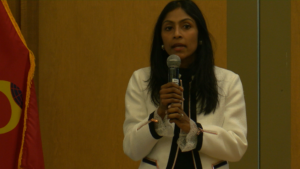 "It is a fundamental problem," said Krishanti Vignarajah, a former policy adviser to Michelle Obama. "You see this announcement that Gov. Hogan makes only a few weeks after our children were literally freezing in Baltimore classrooms because of the lack of investments in the basic things we should be providing, like education and basic infrastructure. …
"What he is trying to do is hoodwink this election and buy our voters," she said.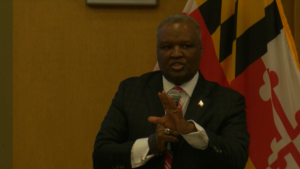 "In full disclosure, we did go after the Amazon deal with Prince George's County, and we did ask the state for money. We asked the state to put up $4 billion to $5 billion, and we put up county incentive money," Prince George's County Executive Rushern Baker said.
He said he wanted to build around the headquarters to create jobs for the state and additional revenue coming in.
Baker criticized Hogan because he only used state economic incentive funds twice: for Amazon and for the new FBI headquarters, which was eventually shelved.
"In between that there was nothing the governor was investing in, and that's why it seems so outrageous," Baker said.
Former NAACP president and CEO Ben Jealous called the Amazon incentives "fundamentally bad negotiation."
He said D.C. and Virginia will benefit if Amazon comes to Maryland because they won't lose the billions in incentives.
"All the economists will tell you there's no way we won't make it back. Not making it back means you don't have money for the schools for the kids who show up," he said.
He also suggested the state do more to keep startups in Maryland, claiming the state loses 90 percent of them.
A partner in Kapor Capital, Jealous said he is trying to bring tech companies to Maryland. Twenty percent of programmers here are black compared with 2 percent in Silicon Valley, he said.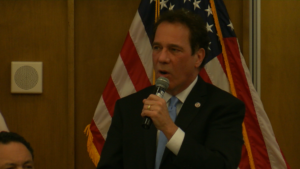 Baltimore County Executive Kevin Kamenetz said he chose not to submit a site in the Amazon HQ2 sweepstakes, favoring instead the Baltimore city site.
Rather than "write blank checks to big corporations," the county has focused on job-skill training.
"We go to our large employers and we find out who are they hiring, and then use trade schools, colleges and even high schools to train folks with the skills for the jobs that our out there," he said.
The county has been able to cut unemployment rate in half by doing that, he claimed.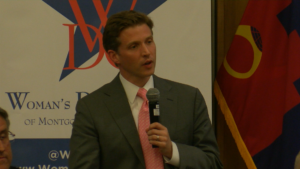 Author and entrepreneur Alec Ross of Baltimore focused on his running mate, Julie Verratti, and the business she started with her wife, Denizens Brewing in Silver Spring.
"We make it too hard to own a small business and grow a small business in Maryland," he said, claiming 85 percent of companies coming out of Johns Hopkins that are basic research leave the state.
"So for the quadruple backflips that we do for Fortune 500s trying to draw them into Maryland, my personal focus would be on trying to identify the Julie Verrattis, trying to identify those promising companies inside University of Maryland and inside Johns Hopkins University, and saying how can we make Maryland the place where that you grow and prosper," he said.