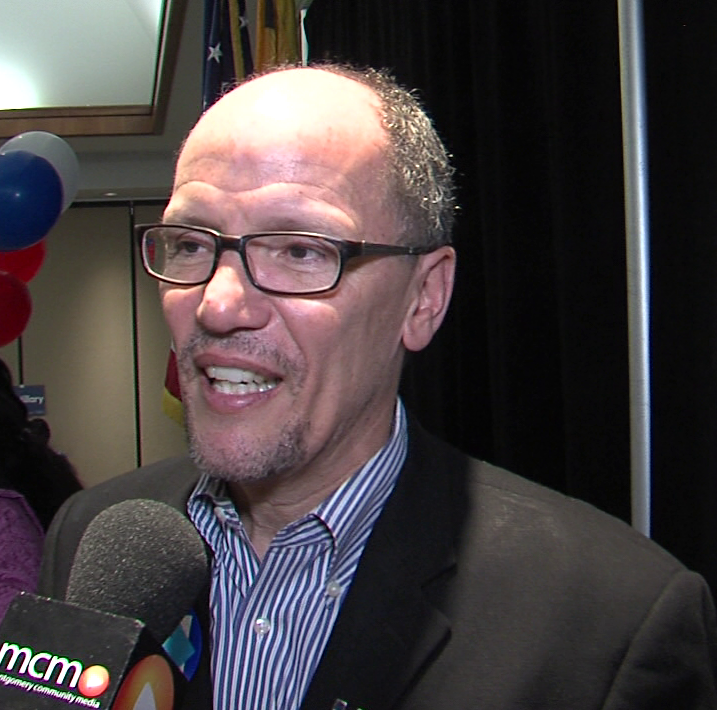 UPDATED: Democrats Pick Tom Perez to Head DNC (VIDEO)
UPDATED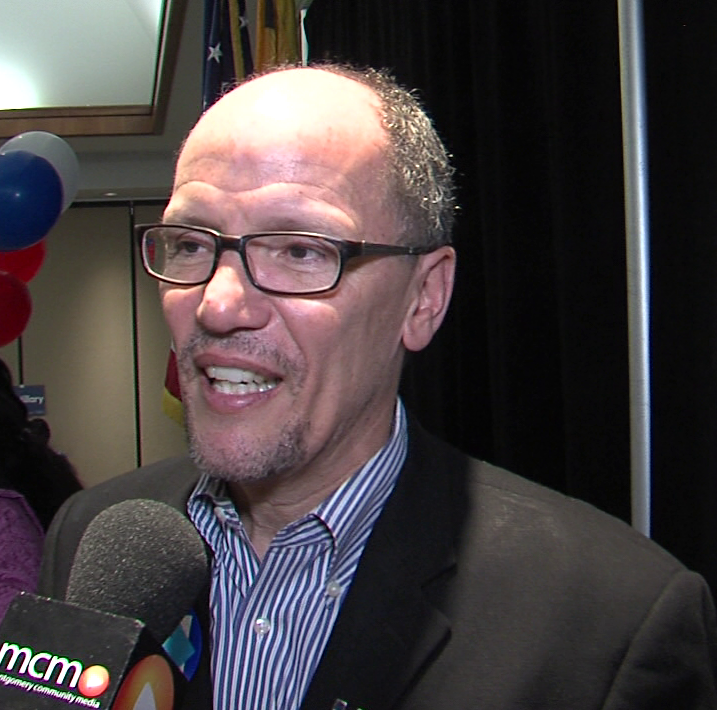 Democrats have picked former Labor Secretary Tom Perez, a Takoma Park resident, to lead the Democratic National Committee (DNC).
On his Twitter account on Saturday, Perez wrote, "It will be the privilege of my life to serve you as DNC chair to unify our party and lead the fight."
Also on Twitter, President Donald Trump had a message for Perez.
"Congratulations to Thomas Perez, who has just been named Chairman of the DNC. I could not be happier for him, or for the Republican Party," wrote Trump.
Perez responded with this Tweet: "Call me Tom. And don't get too happy, Keith Ellison and I, and Democrats united across the country will be your worst nightmare."
A former Montgomery County Councilmember, Perez also served on the board of Casa de Maryland.
Here's why his victory is important, from Casa's executive director, Gustavo Torres (see video below):
Casa de Maryland exec dir Gustavo Torres talks about @TomPerez becoming #DNC chair: pic.twitter.com/q1FaXPB7p8

— MCM-Doug (@Media_Doug) February 27, 2017
And here's what Torres thinks should be at the top of Perez' to-do list:
We asked Gustavo Torres what should be at the top of @TomPerez to-do list: pic.twitter.com/6T3PpjRuWl

— MCM-Doug (@Media_Doug) February 27, 2017
Congratulations to newly elected #DNCChair @TomPerez! This is our party, & this is our future, & Democrats are ready to fight alongside you. pic.twitter.com/HS7DHntSqt

— Democratic Party (@DNC) February 25, 2017
I'm honored to work side by side w/ @KeithEllison. Democrats will always have my ear, and I will always have your back. Let's get to work! pic.twitter.com/yrEZdEL7NX

— Tom Perez (@TomPerez) February 25, 2017
When we lead with our values, we succeed. It will be the privilege of my life to serve you as #DNCChair to unify our party & lead the fight. pic.twitter.com/6ecI6d6441

— Tom Perez (@TomPerez) February 25, 2017
Congratulations to Thomas Perez, who has just been named Chairman of the DNC. I could not be happier for him, or for the Republican Party!

— Donald J. Trump (@realDonaldTrump) February 25, 2017
Call me Tom. And don't get too happy. @keithellison and I, and Democrats united across the country, will be your worst nightmare. https://t.co/fu7WvLofrD

— Tom Perez (@TomPerez) February 25, 2017