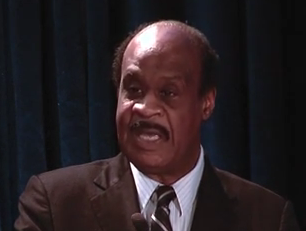 Design for Life Montgomery Law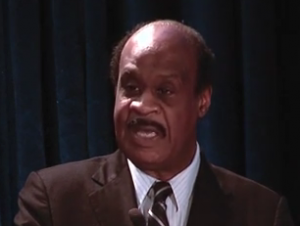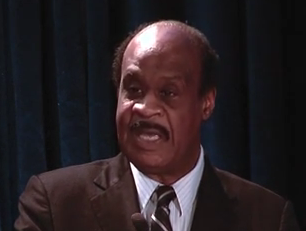 The "Design for Life Montgomery" legislation — Bill 5-13 – Property Tax Credits–Accessibility – goes into effect July 1. The new law provides tax credits to builders and homeowners for including features in new and existing residential housing that improve accessibility for persons of all ages, including seniors and those with disabilities. With this new law, the entire stock of more accessible single-family homes, apartments and condominiums in the County will increase, creating a more inclusive community.
"This groundbreaking legislation will make a tremendous difference in the lives of so many of our residents," said County Executive Isiah Leggett. "The new law is a win-win for everyone. The financial incentive for both new construction and renovations will give this program that has been in existence for six years a huge boost. I am hopeful that it becomes a national model in which we can all take great pride."
"This legislation addresses our older residents' desire to age in place by helping to defray the costs of adding features to their homes that will provide comfort and accessibility," said County Councilmember George Leventhal, who chairs the Council's Health and Human Services Committee. "The tax credit also benefits people with disabilities of all ages."
The new law will provide:
• a property tax credit for an accessibility feature installed on an existing residence;
• a property tax credit for meeting a Level I or Level II accessibility standard on a new single-family residence;
• an impact tax credit against the Development Impact Tax for Public School Improvements for meeting a Level I accessibility standard in single-family attached and detached homes; and
• tax credits to builders and homeowners for including Level I visit-ability (up to $3,600) and Level II live-ability (up to $10,000) accessibility features in new and existing residential housing.
The law also requires that developers and realtors disclose the availability of property tax credits for accessibility before the buyer signs a contract to purchase a new single-family residential property in the County.
The financial incentives provided by the new law enhance the County's voluntary Design for Life Montgomery (DFLM) program that has been in existence for the last six years. The DFLM guidelines for visit-ability and live-ability incorporate design features such as a no step entrance (located at the front, back and side doors, deck or through the garage). The goal of the program is to encourage more accessible housing stock or housing with universal design features.
"Hats off to industry professionals, contractors, community leaders and advocates for coming together to address a pressing need for homes that accommodate all in our community," said Stephen Hage, Strategies for Independent Living. "The financial aspect not only reduces the immediate cost of a project, but expands the motivation for making homes available to future owners and visitors."
The County's Commission on People with Disabilities was instrumental in working with the County Executive and Councilmember George Leventhal to develop the legislation. The commission has been involved for the past 10 years with the Design for Life Montgomery workgroup which developed a voluntary program that is administered by the County's Department of Permitting Services. The voluntary program was supported by the Maryland National Capital Building Industry Association, Commission on Aging and the Greater Capital Association of Realtors.
"The Design for Life legislation will help to broaden the possibilities and choices in the type of housing available for individuals with disabilities," said Trish Gallalee, chair, Commission on People with Disabilities. "The lack of accessible single-family homes requires individuals with disabilities to renovate the home to make it accessible. This legislation will help make homeownership possible."
For more information about the Design for Life Montgomery program, visit www.montgomerycountymd.gov/designforlifemontgomery, or call Betsy Luecking in the Department of Health and Human Services, Division of Aging and Disability Services, at 240.777.1256, or Reggie Jetter in the Department of Permitting Services at 240-777-6275.