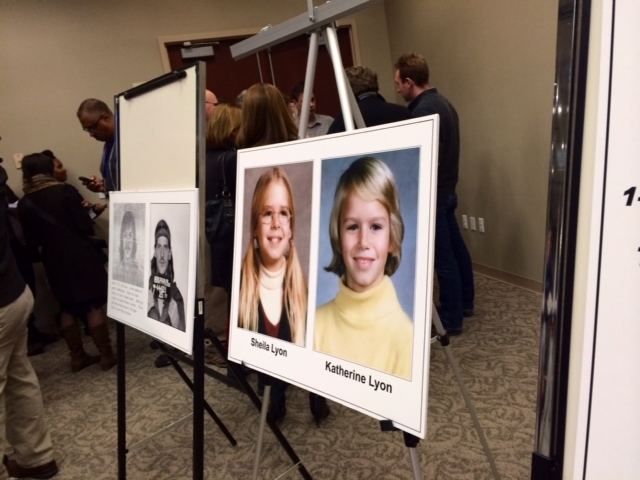 Detectives Commended for Their Roles in Solving Lyon Sisters Case
To Detective Katie Leggett, the 1975 disappearance of the Lyon sisters was the biggest case in Montgomery County history. On Friday, nine Montgomery County police detectives were honored by the Montgomery County Chamber of Commerce.
The award was granted during the chamber's 44th annual Public Safety Awards Luncheon.
Here's how some of the detectives described the case's effect on their careers:
The girls, 10 and 12 years old, disappeared walking to the Wheaton Plaza to get pizza in March 1975.
Lloyd Welch pleaded guilty in the case in September, 42 years after the girls went missing.
Detective Mark Janney said one of his partners discovered a sketch that was provided by one of Lyon sisters' friends back then in 1975. Police then matched the sketch to a Welch mug shot from the same time.
"And then we found the report where he had been interviewed a week after the disappearance and provided false information to the police and was basically trying to put them down the wrong trail and take the attention off of himself," Janney said.
Police asked Detective Katie Leggett to perform a polygraph on Welch, who had been polygraphed in 1975. He failed both. But Leggett said police won't read too much into why detectives didn't pursue Welch after the failed 1975 polygraph.
"We don't ever want to second guess what our colleagues did prior to us," she said. But she said police "missed the mark" on the polygraph then.