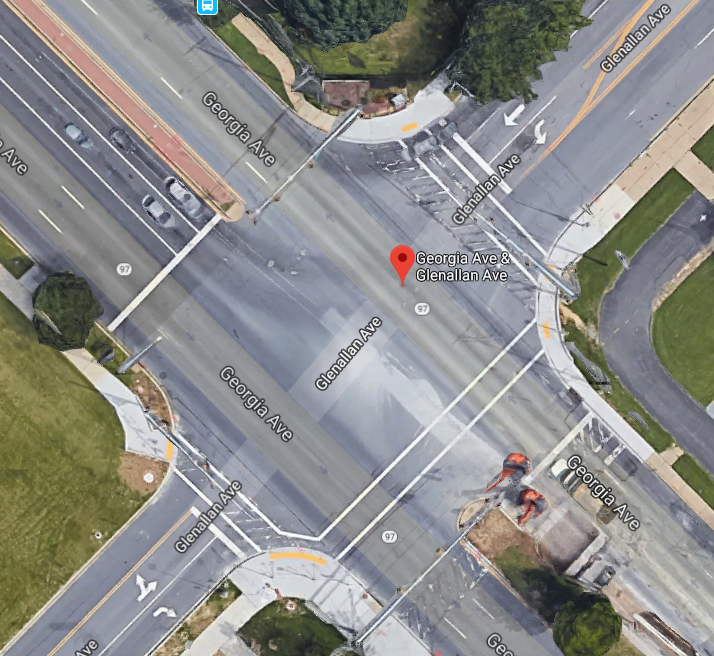 Detectives Investigating Fatal Pedestrian Accident
Update: The police have idenitified the pedestrian as Tierno Siradiou Bah of the 12000 block of Holdridge Road in Silver Spring.
Original post:
A pedestrian succumbed to his injuries Monday evening after being struck by a vehicle on Georgia Avenue in the Wheaton area.
Police officers and fire and rescue crews responded to Georgia Avenue in the area of Glenallan Avenue following a report of an incident involving a pedestrian and a vehicle.
A preliminary investigation revealed that the adult male pedestrian was attempting to cross southbound Georgia Avenue, between Glenallan Avenue and Urbana Drive. when he was struck by a 2006 Dodge Sprinter traveling south on Georgia Avenue.  The pedestrian was transported to a local hospital where he later died.
The 56-year-old male driver, identified as Alberto Hilario of Bluhill Road in Silver Spring, remained at the scene.
The pedestrian's identity will be released once family is notified.
This investigation is ongoing, and police are asking anyone with information to call the Collision Reconstruction Unit at 240.773.6620.