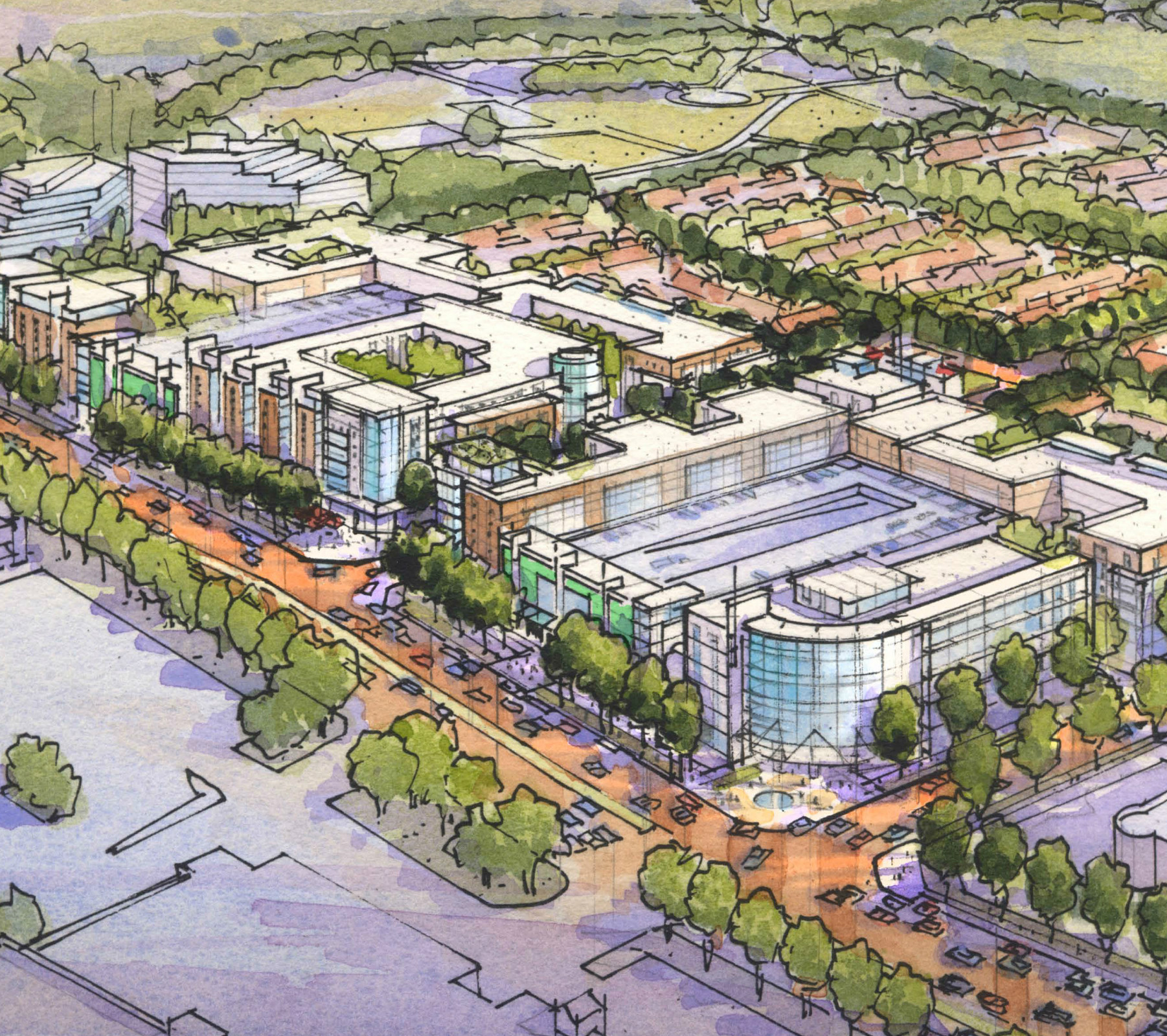 Developers Plan 31-Acre Mixed-Use Project on Shady Grove Road
A mixed-use development with commercial office space, a retail area, a hospitality component and a residential section has been proposed for a 31-acre section of Shady Grove Road between Choke Cherry and Gaither roads, a company proposal says.
Lantian Development and partner 1778 Holdings Inc., both companies based in Bethesda, filed a project plan with Rockville last week, detailing the configuration for the site, tentatively named the Shady Grove Neighborhood Center on the east side of Shady Grove Road, a statement from the companies says.
A 12-acre parcel on Shady Grove Road will contain about 1.3 million square feet of developed space, which includes 200,000 square feet of commercial office space, 100,000 square feet of retail space, up to 1,600 multifamily apartment units and a 100,000-square-foot full-service hotel. Up to 300 townhouses are slated for the remaining 18 acres.
The project is expected to cost $650 million, and demolition and construction activities are expected to commence once Rockville approves the project plan and subsequent site plan, the statement says.
Formed in 2014, Lantian Development is a real estate investment and development company focused on the metropolitan Washington, D.C., region. Developing real estate for itself and third parties, 1788 Holdings is an acquisition, asset management and construction company.