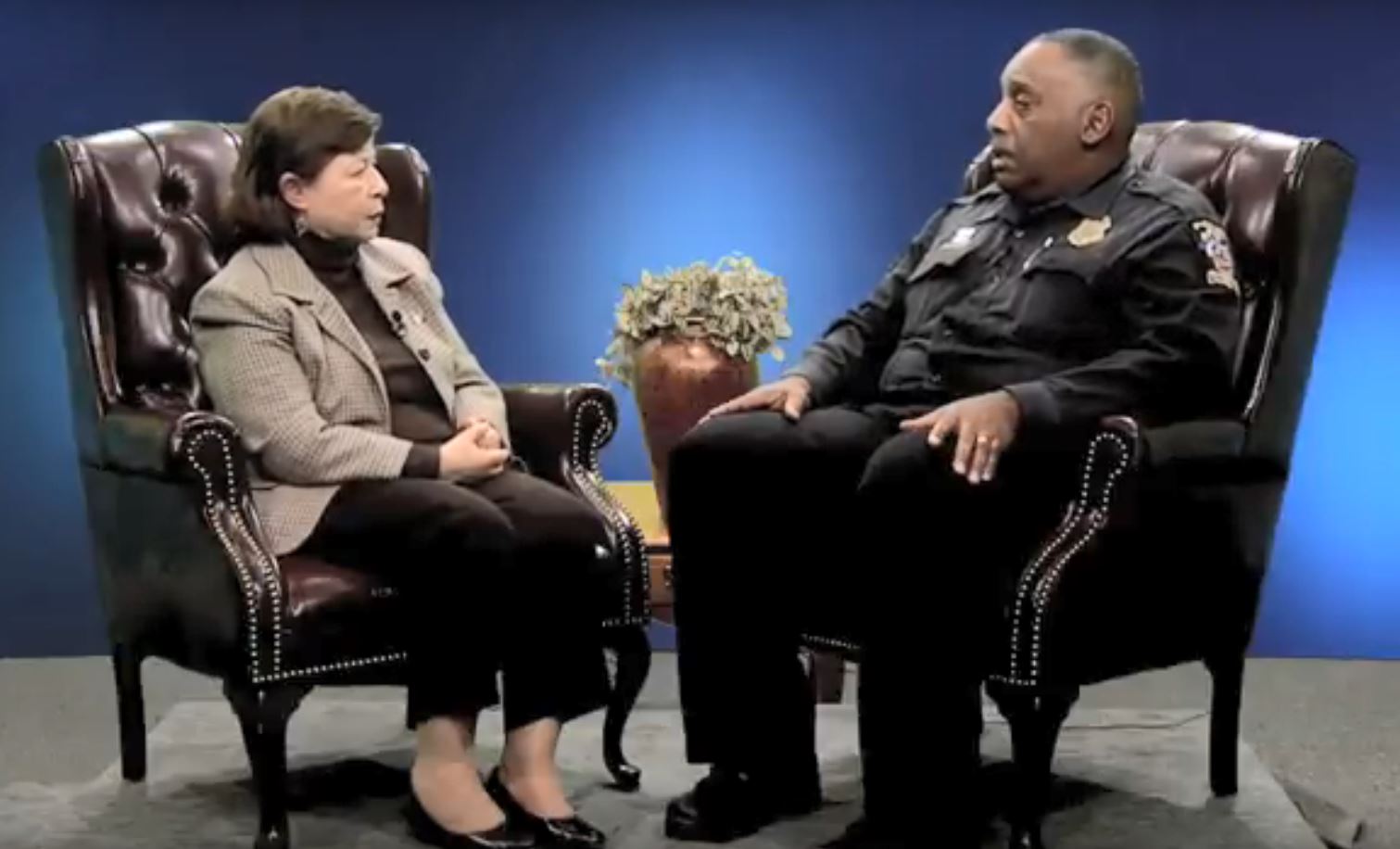 A Dialogue with Police Officer Michael Prather
On this episode of Dialagondo Con La Policia del Condado de Montgomery, host Blanca Kling is joined by Montgomery County Police Community Services Officer, Michael Prather. Officer Prather has been awarded by the City of Rockville and been a well known and loved member of the community for a very long time.
On the second half Blanca is joined by Annabelle Gerendasy,  a Client Assistance Specialist for Montgomery County Police. Annabelle talked about the outreach and crisis intervention to victims of crime in the Districts of Bethesda and Rockville. She assists victims and families to apply for assistance for compensation in case of funeral assistance, medical bills and any other resource.
Annabelle provides assistance to battered woman, takes them to court to get protective orders. Assists victims of crime and their families dealing with psychological issues and advocate their needs to appropriate agencies. Responsible for assessing physical and emotional need of victims.