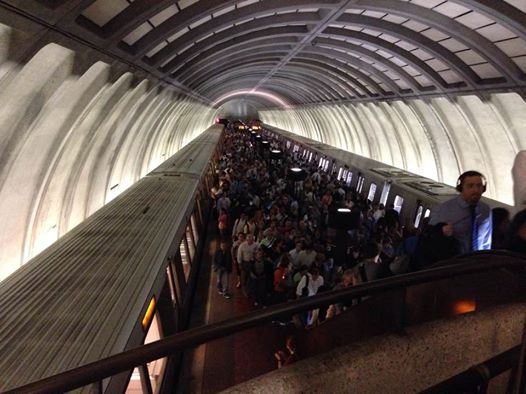 "Difficult Morning" for Metro's Red Line Commuters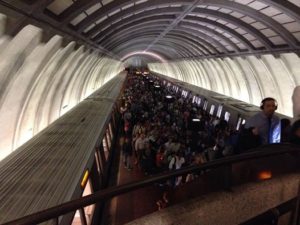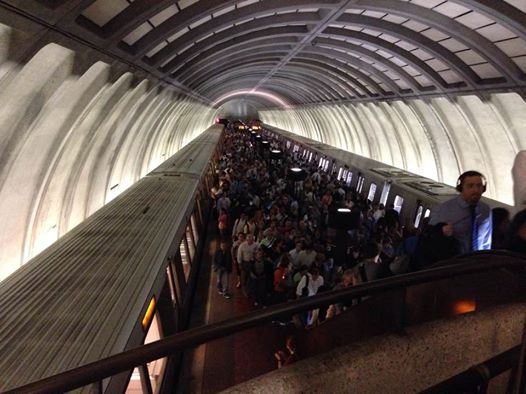 It was a "difficult" morning for Metro riders commuting on the Red Line Friday.
Metro officials said two separate incidents of arcing insulators resulted in rail service being suspended during the morning rush hour.
The arcing, Metro officials said, was likely sparked by water infiltration into the tunnels overnight from heavy rains.
WMATA spokesperson Richard Jordan said the first arcing incident was reported before 8 a.m. between the Medical Center and Grosvenor stations in Montgomery County. According to Jordan, service was temporarily suspended between the two stations, and then trains were able to single track. He said full service between these stations was restored by 10:20 a.m.
Another report of an arcing insulator was reported at 9:15 a.m. near the Dupont Circle and Van Ness stations. He said a shuttle service was set up and service was restored between those stations by late morning.
On Twitter, some Metro riders said it took them two hours to get to work while others noted it was faster to walk.
A statement on Metro's Twitter account noted that the suspensions of rail service were for safety reasons. "This led to severe delays and crowding across the line," the statement said. "We sincerely apologize for the delays/disruptions and inconvenience you experienced."
Red Line: Service temporarily suspended btwn Medical Ctr & Grosvenor due to a track problem outside Medical Ctr. Shuttle service requested

— Metrorail Info (@Metrorailinfo) June 23, 2017
Red Line: Service temporarily suspended btwn Dupont Circle & Woodley Park due to a track problem outside Dupont Circle. Shuttles requested.

— Metrorail Info (@Metrorailinfo) June 23, 2017
We know it was an especially difficult morning for our Red Line customers. Two separate incidents, both involving arcing insulators… (1/4)

— Metrorail Info (@Metrorailinfo) June 23, 2017
…forced suspensions of rail service for safety reasons. This led to severe delays and crowding across the line. (2/4)

— Metrorail Info (@Metrorailinfo) June 23, 2017
Both incidents are likely the result of water infiltration into the tunnels due to heavy rain in the early AM. (3/4)

— Metrorail Info (@Metrorailinfo) June 23, 2017
We sincerely apologize for the delays/disruption and inconvenience you experienced. (4/4)

— Metrorail Info (@Metrorailinfo) June 23, 2017
Update – Medical Center Metro – E720, E751, AT751, E750, BC702 OS preparing to clear, WMATA ERT & maintenance OS handling arcing insulator pic.twitter.com/2ogOH8ZAK3

— Pete Piringer (@mcfrsPIO) June 23, 2017