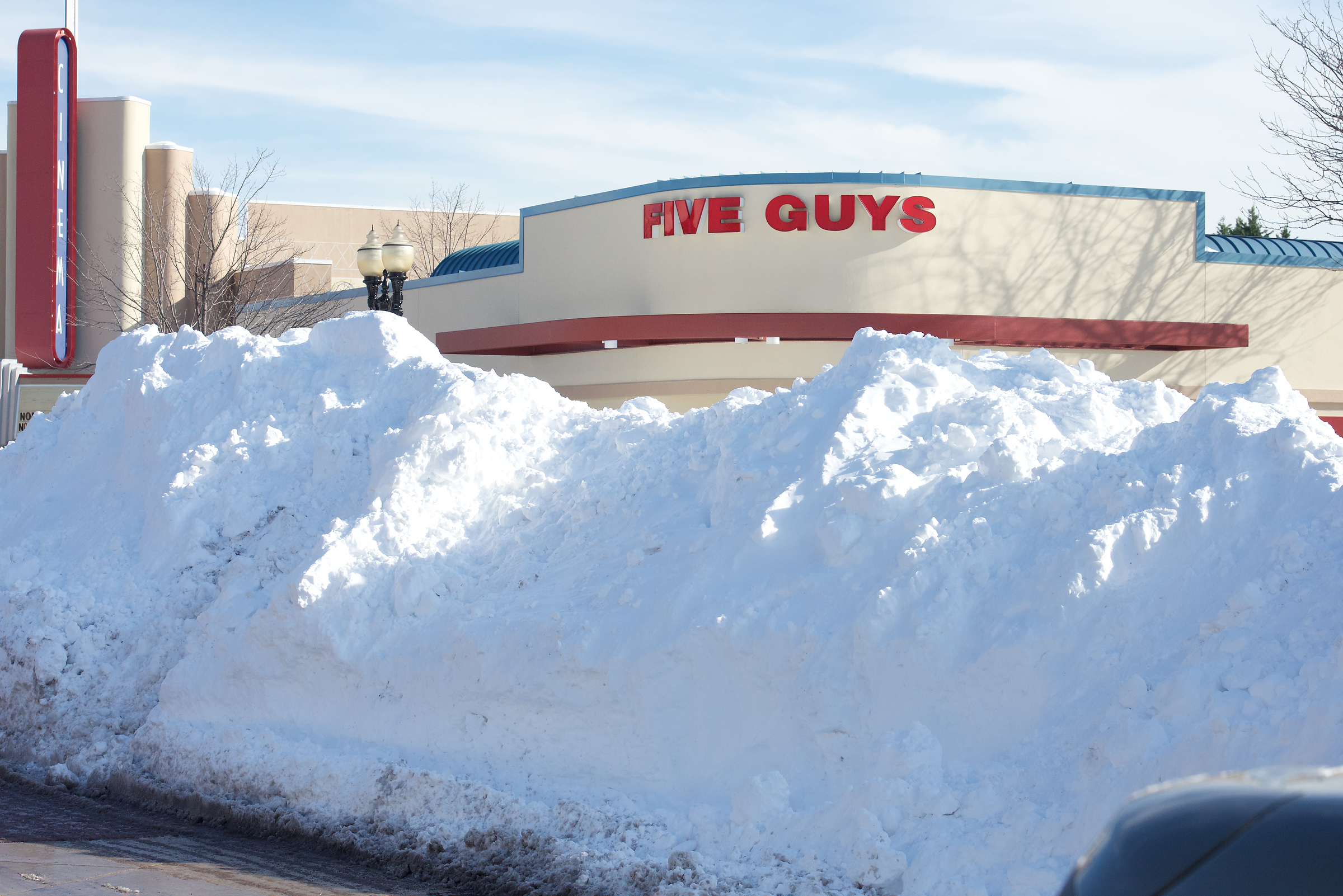 Digging Out in Downtown Kentlands (PHOTOS)
Things are slowly getting back to normal in downtown Kentlands as area merchants and residents continue to dig out from under over two feet of snow.
Photographer Phil Fabrizio captured these photos, below, on Monday afternoon that show the narrow Gaithersburg streets are outlined with snow piled high. The Market Square Plaza also greets visitors with an abundance of snow. For the next few days, parking may be even more difficult to find in area lots because of the leftover snow.
PHOTOS | Phil Fabrizio