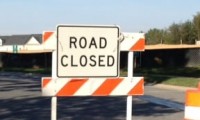 Disappointment…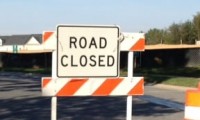 For me, one of the most disheartening aspects of the federal government shutdown has been people's reactions. Not their reactions to the shutdown itself, but the lack of empathy for the workers who suddenly found themselves furloughed.



Today, as we're nearing a close, one of my Facebook connections posted the following:
ZOOK- the dating site reports that their web's traffic went up with the govt shutdown. More profile watching & new accounts out of DC. And, we'll pay for federal employees hooking up.
And one of her connections responded:
The same person who posted the original comment on the dating site also said:
We all know most federal govt employees are not very productive.
On another Facebook friend's page, a heated discussion ensued about the shutdown and who was at fault. The discussion then devolved into attacking federal government employees with statements like:
It would help too if [federal government employees] picked up a private-sector-worthy marketable skill or two to provide greater flexibility in the future…
As for skills, with the job security of government employment, it's easy to make the leap that the private-sector attracts more forward thinking, risk-taking, creative people than government. Of course, there are solid people working for government, but most don't automatically think government when thinking cutting edge, game-changing, hard-charging workers.
I understand angry reactions toward the Senators and Representatives and the President. Whatever political side you fall on, I understand being angry and blaming the other side. And I understand those who are angry with the entire Congress.
But I don't understand how anyone can be so callous toward others who find themselves suddenly out of work. Would they be this callous to private sector employees laid off during difficult economic times? And to imply that somehow those who work for the federal government are less talented?
It makes me sad for the state of our country when this is the sentiment people feel the need to express during this time…