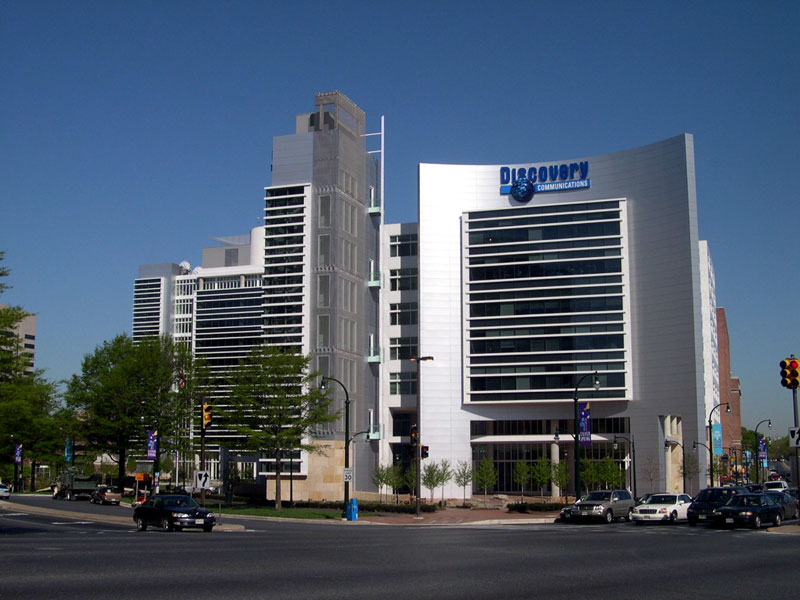 Discovery Communications Plans to Leave Silver Spring
Discovery Communications, a part of Montgomery County for decades, is leaving for New York by 2019, County Executive Ike Leggett confirmed Tuesday morning.
Leggett said the county had been trying for a year to keep the company and its 1,300 employees at its premier location at Georgia Avenue and Colesville Road.
"We put a helluva an offer on the table," Leggett said. The bid, he said, "hit every key area."
David Petr, president and CEO of the Montgomery County Economic Development Corp., said his organization and the county not only made a substantial financial offer but also "built the value proposition" of a Silver Spring headquarters.
"We went back at that, re-pitching Silver Spring as the location, re-present how be successful by staying in Silver Spring," Petr said.
Leggett said the company's decision was based on the difficulties in the television industry, with a push toward more digital operations.
"The business model that they have is very competitive at this point," he said.
Last July, Discovery announced it was acquiring Scripps Networks Interactive, a $14.6 billion deal. Scripps operates HGTV, Travel Channel and Food Network, among others, while Discovery operates Discovery Channel, Animal Planet, TLC and OWN.
In purchasing Scripps, Discovery could move operational employees to Knoxville, Tennessee, where the cost of living is one-third cheaper, Petr said.
Discovery moved to its current Silver Spring location in 2003 after years in Bethesda.
In a statement to the press, Jane Redicker, president and CEO of the Greater Silver Spring Chamber of Commerce, said:
"Losing Discovery will, of course, be a blow for Silver Spring. The company was an integral piece of our revitalization some 15 years ago, and over the years, Discovery and its employees have contributed so much to the vitality of our business community and to the Silver Spring community at large. We will miss them, but we hope many of those employees will remain here to take advantage of the many new opportunities that we believe will open."
Montgomery County officials tried to put a positive spin on Discovery Communications departure from downtown Silver Spring, saying that it opens up premium office space in a choice location.
"I hope a year from now we'll be celebrating new leases in Class A office space in Silver Spring," Council President Hans Riemer said. "I expect the county can bounce back and keep rolling."