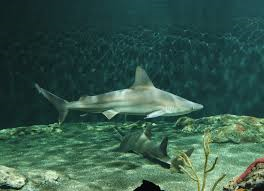 Discovery Wants You to Vote for Favorite Shark Week Mural
No Chompie this year, but Discovery Communications wants to know your favorite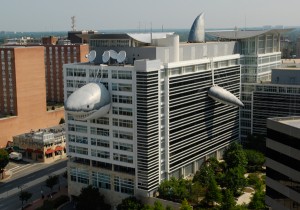 shark to take over the Discovery building during the 2015 Shark Week, which returns on July 5.
Anyone can vote in their favorite design to be displayed on the exterior of the organization's building.
The mural will replace Chompie- the 446-foot long inflatable shark.
According to a Discovery blog post, it took 11,720 yards of fabric to make Chompie.
The choices are Love Bites, Jawsome and I H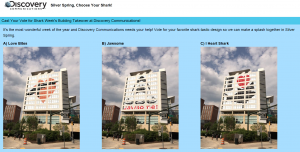 eart Shark.
According to a news release, Shark Week is television's longest summer event with the most hours of shark programming. Discovery is also introducing a special weekend of new shark programming at the end of the summer in August- officially making 2015 the "Summer of the Shark" with a total of 19 hours.
Vote on your favorite here.