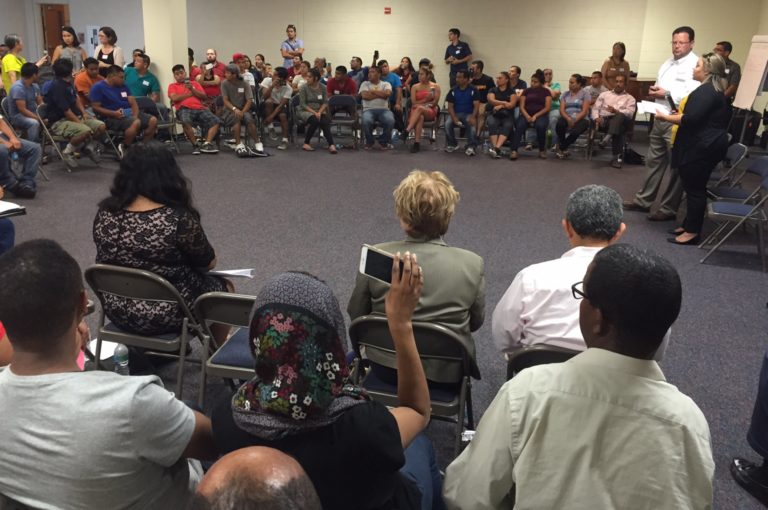 Displaced Silver Spring Families Receiving Housing Assistance
More than two dozen families left homeless by the August 10 explosion and fire in Silver Spring now have other places to live. Montgomery County and State agencies have been working with nonprofit organizations and officials at Kay Apartment Communities to find housing for approximately 55 households.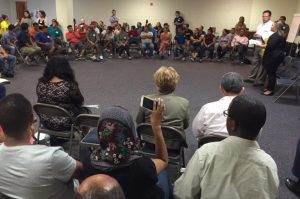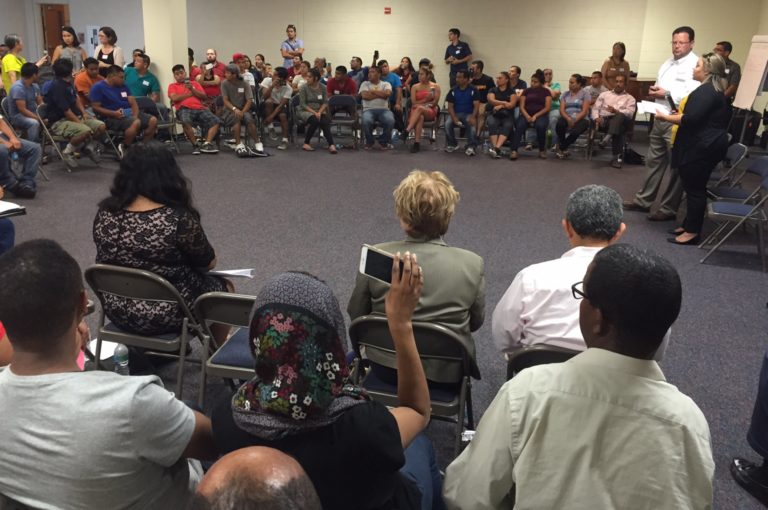 Mary Anderson, spokeswoman for the county's Department of Health and Human Services, reports that 26 lease holders have secured or been offered units in the same Flower Branch Apartments complex or in other buildings owned by Kay Apartment Communities.
Anderson says 29 of the households displaced did not have signed leases at Flower Branch. Those families have been given three months free rent in subsidized housing units at a variety of locations. County, state and nonprofit agencies are working with those families to determine if they qualify for permanent housing under subsidized housing regulations. There are also a few families staying at motels until their permanent units become available.
The Gaithersburg City Council has taken steps to provide housing assistance. Council member Ryan Spiegel says officials wanted to reach out and help the victims. The city has 43 moderately priced dwelling units opening in September. Displaced Silver Spring families who wish to apply will be given priority for the lottery after K-12 school employees, public safety employees and city government workers. Gaithersburg housing officials have contacted the county's housing agency to offer the new MPDU units as a possible option for families forced out by the explosion.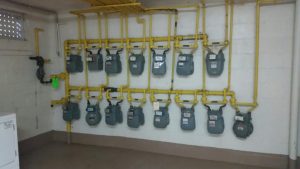 In related news, the Kay Apartment Communities has released a photo of a meter room at the Flower Branch Apartments. It shows a meter bank inside a building that is similar to the rooms damaged or destroyed in the natural gas explosion. A Kay Apartment Communities news release identifies a Washington Gas pipe entering the meter room from the left. It is connected to a regulator that connects to the individual apartment meters. A green tag shown in the photo is from a recent inspection by Washington Gas, according to Kay officials. The National Transportation Saftey Board is in charge of the investigation into what caused the gas to ignite inside the meter room at 8701 Arliss Street.
Many displaced families from August 10 explosion in Silver Spring have been moved into other apartments. @mymcmedia https://t.co/7zUhmJLGQ5

— Phyllis Armstrong (@MyMediaPhyllis) August 22, 2016