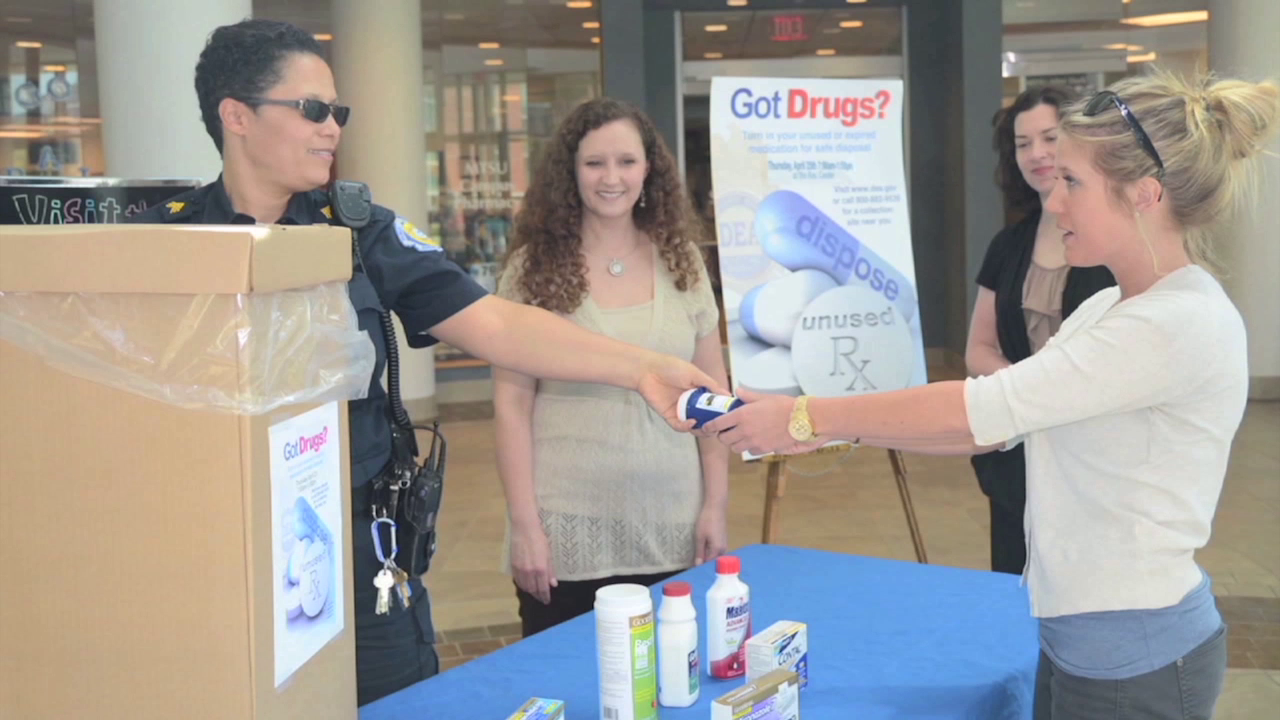 Drug Take-Back Day: Dispose of Drugs Safely April 27 at Police Stations Across the County
Montgomery County residents have a safe, free and anonymous opportunity to dispose of unused, unwanted or expired prescription drugs as part of National Prescription Drug Take-Back Day on Saturday, April 27.
Montgomery County law enforcement agencies are participating in the national event which is coordinated by the Drug Enforcement Administration (DEA) to deal with the increasing problems of prescription drug abuse and theft.
Bring your unused medications for disposal to any one of the 15 drop-off locations in Montgomery County between 10 a.m. and 2 p.m. No liquids or syringes will be accepted. The service is free and anonymous, no questions will be asked.
Drop-off locations in Montgomery County:
Bethesda
2nd District (Bethesda) Station – 4823 Rugby Avenue, Bethesda
Village of Friendship Heights Community Center – 4433 South Park Avenue, Chevy Chase
Chevy Chase Village Police Station – 5906 Connecticut Avenue, Chevy Chase
Gaithersburg
North Creek Community Center – 20125 Arrowhead Road, Montgomery Village
Asbury Methodist Village – Apartment Center Lobby – 301 Odendhal Avenue, Building 405
Gaithersburg Police Station – 14 Fulks Corner, Gaithersburg
Germantown
5th District (Germantown) Station – 20000 Aircraft Drive, Germantown
Rockville
Bender Jewish Community Center (JCC) of Greater Washington – 6125 Montrose Road
Rockville City Police/Montgomery County Sheriffs – Rockville City Police Station 2 W. Montgomery Avenue (Lobby of Rockville City Police building)
Maryland State Police Rockville Barrack – 7915 Montrose Road
Silver Spring
3rd District (Silver Spring) Station – 1001 Milestone Drive, Silver Spring
Silver Spring Civic Center – 1 Veterans' Plaza, Silver Spring
Takoma Park
Takoma Park Police at Takoma Park City Building Lobby – 7500 Maple Avenue
Wheaton
4th District (Wheaton) Station – 2300 Randolph Road
Wheaton MedStar Pharmacy – 3305 North Leisure World Boulevard, Silver Spring
The last National Take-Back Day brought in more than 900,000 pounds of unused or expired prescription medication. This brings the total amount of prescription drugs collected by DEA since the fall of 2010 to 10,878,950 pounds.
For additional ways of disposing old medications safely and legally, visit this DEA webpage.  All the medications returned on Drug Take Back Day will be incinerated by the DEA according to federal and state environmental guidelines.
The original headline has been corrected. The Drug Take-Back Day is April 27.