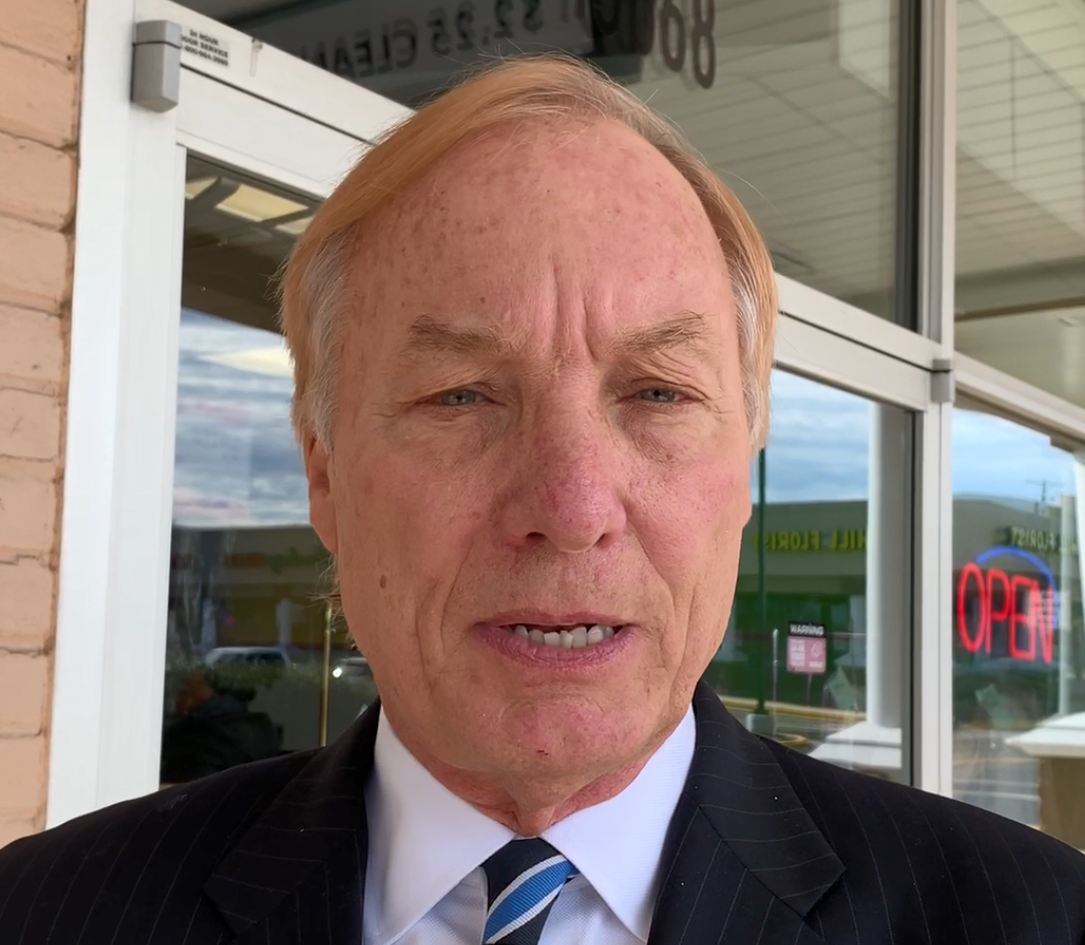 Dispute Brewing: Comptroller, Senator Spar Over Campaign Conflicts
Comptroller Peter Franchot on Friday asked House Speaker Michael Busch to replace his campaign treasurer because his job as a beer distributor creates a conflict of interest in the ongoing dispute over beer regulations.
Franchot says Busch, who leads the 141-member House of Delegates in Annapolis, should replace Neal Katcef. Franchot claims Katcef is the largest Budweiser beer distributor in Anne Arundel County.
"This is the person who accepts all the money for the speaker's campaign and signs all the checks," Franchot said in Aspen Hill.
The focus on Busch's campaign treasurer is the latest in a series of back-and-forth attacks between Franchot and the Democratic establishment in the General Assembly dating back last year when Franchot tried to loosen regulations for craft breweries.
MCM was unsuccessful in trying to get a comment from Busch's office.
Some lawmakers have targeted Franchot, who also has a close relationship with the state's Republican chief executive, Gov. Larry Hogan.
"My response to all of this is that it's Peter Franchot having a temper tantrum, and him trying to make this an issue about him. And it is not quite frankly," said state Sen. Benjamin Kramer, who has introduced legislation that would limit the comptroller's authority in regulating alcohol, tobacco and petroleum. Kramer represents District 19, which includes Aspen Hill then goes north and west enveloping part of Derwood and Laytonsville.
Reached by telephone, Kramer said alcohol, tobacco and petroleum have been important to Franchot: "This has been a golden goose for Peter Franchot to fundraise." Kramer said Franchot had collected more than $1 million from liquor stores alone.
Franchot has claimed Kramer likewise has a conflict of interest because he rents a property to the Montgomery County Department of Liquor Control for one of its liquor stores.
Kramer said Maryland is only one of three states that has an elected official regulate alcohol. Members of a task force Kramer chaired were skeptical that an elected official should be regulating alcohol, the senator said.
"He's channeling Donald Trump and name-calling and launching personal attacks against anyone who dares to disagree with him," Kramer said.
The bill has a number of other recommendations, and can be read here.
Franchot says Kramer's bill would disrupt the "elite" enforcement arm of his office.
"There's not one scintilla of evidence that the agency isn't doing its enforcement totally properly," Franchot sad.
"They're doing something at the behest of the big beer, out-of-state companies [that] would be delighted to not have me regulate them and instead have some new bureaucracy," he said.
Franchot made his remarks at an event to highlight a tax-free weekend for energy-efficient appliances. The event was at Apache Appliances on Georgia Avenue, coincidentally in Kramer's district.
Editor's Note: After this story was posted, Franchot's office messaged MCM to say the man's name is Neal Katcef. In the video, Franchot refers to him as Stan Katcef.