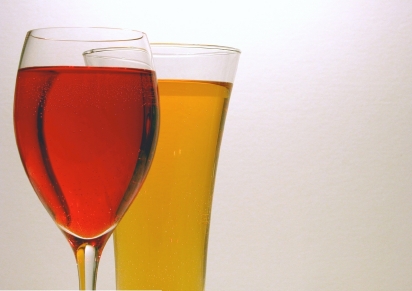 DLC Director Meets with Licensees in Silver Spring (VIDEO)
Robert Dorfman, the new director of the Montgomery County Department of Liquor Control (DLC), met with restaurant owners and beer and wine store owners in Silver Spring on Monday to explain changes and improvements that are being made at the DLC.
The meeting was organized by County Councilmember Tom Hucker so that Dorfman could hear directly from licensees. During the meeting, Dorfman answered questions and shared his philosophy.
"The approach that we are taking is that we have to earn your business every single day," Dorfman told licensees.
He said vendors are already taking note.
"What we ought to be doing is not giving people access to our prices," Dorfman said.
The new strategy has raised concerns from some vendors, he said, while others have brought better deals to the table. He said the objective is to be able to provide lower prices than what DLC customers are paying today.
Dorfman also addressed shortages, and complaints about products not being available. "We shouldn't be out of things that are available locally," he said.
For the most part, he said, out of stock issues have been with special orders and he is working to fix that.
"What has happened is we have lowered the threshold of what goes from special order to stock," he said. "It used to be 130 cases a year … now it is 65."
Dorfman said he is looking at every piece of the business and breaking it down. His goal, he said, is to turn the department around and to make Montgomery County the model.
You can watch a video recap of the meeting, below:
New @MoCoDLC Director Bob Dorfman is sharing his vision for an efficient, customer-oriented, sales-driven Department at today's meeting pic.twitter.com/p6Hlr5I7mP

— Tom Hucker (@tomhucker) April 17, 2017
Bring your questions/complaints and suggestions directly to new DLC Director Bob Dorfman this morning at the Silver Spring Civic Building! https://t.co/G1rWNuhwh7

— Tom Hucker (@tomhucker) April 17, 2017