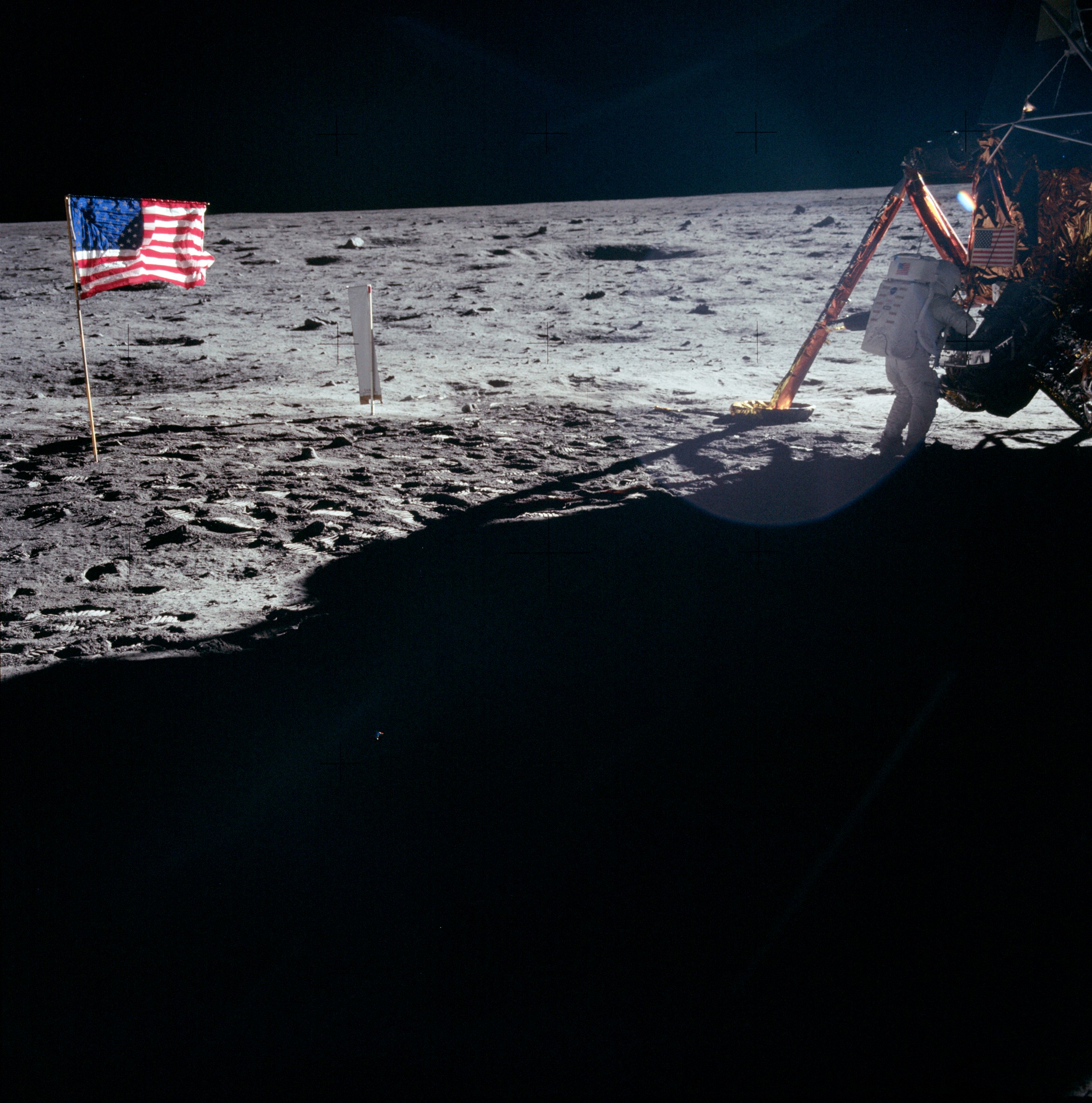 DMV Celebrates 50th Anniversary of Apollo 11
Fifty years ago on Tuesday, Apollo 11 successfully launched into space. Four days later on July 20, 1969, the NASA spacecraft reached the moon. Neil Armstrong and Edwin "Buzz" Aldrin became the first humans to walk on the Moon, while their colleague Michael Collins orbited overhead.
DC Celebrations:
The Smithsonian National Air and Space Museum will honor the Apollo missions with celebrations throughout the week, beginning on July 16th. An Apollo 11 launch celebration will be held from 9 a.m. to 3 p.m. in the Udvar-Hazy Center. The event will include a broadcast of NASA TV's program celebrating the launch, "Let's Talk Spaceflight" with shuttle astronaut Sandy Magnus and other interactive exhibitions. Armstrong's spacesuit will go on display for the first time in 13 years beginning on July 16.
A special screening of PBS's Ready Jet Go!'s "One Small Step" special about the 50th Anniversary of the moon landing will be shown on July 17 at 5 p.m. The program will include live music performances and will be followed by games and a meet and greets with Jet, the show's costumed character; Dr. Amy Mainzer from NASA's Jet Propulsion Laboratory; and Dr. Christyl Johnson from NASA's Goddard Space Flight Center.
Apollo 50 Festival on the National Mall, an outdoor celebration of the first Moon landing, will take place on the Mall between 4th Street and 7th Street on July 18 to 20. Hours: July 18: 9 am to 5 pm, July 19: 9 am to 5 pm and July 20: 9 am to 8 pm. The week of celebrations will end with "The Eagle has Landed" Late-Night Celebration in DC. From 8 p.m. to 2 a.m., visitors will have the opportunity to partcipate in trivia, scavenger hunts, astronaut costume design and other hands on activities throughout the night. For more information about the Smithsonion Air and Space Museum celebrations, visit: https://airandspace.si.edu/learn/highlighted-topics/apollo/apollo-50
Montgomery County Celebrations: