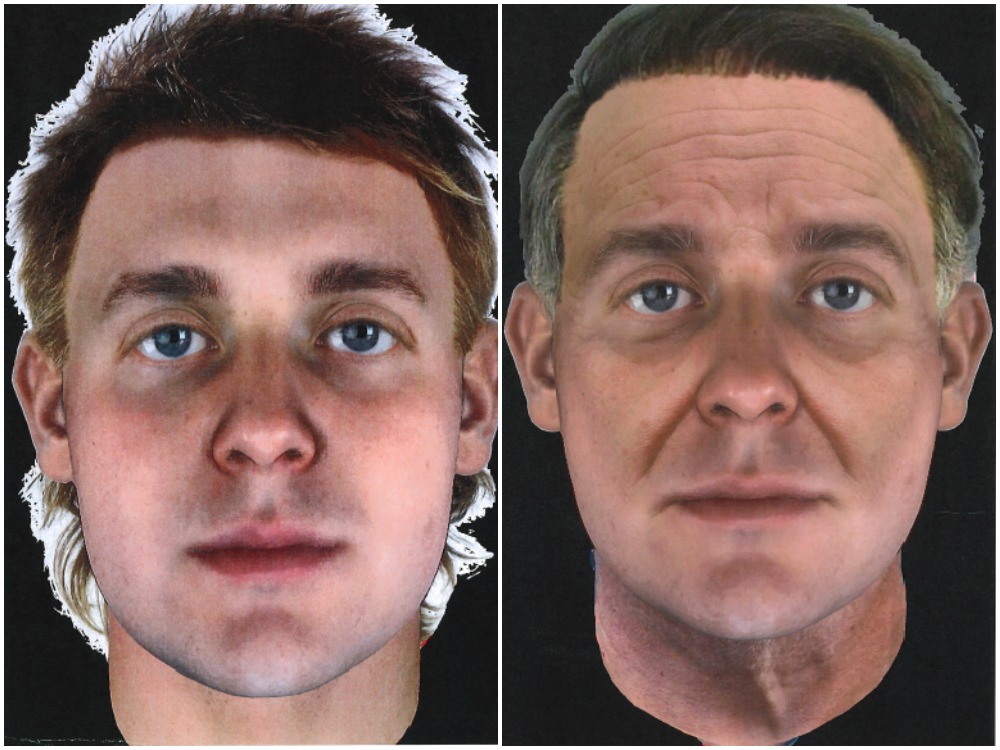 DNA Used to Create Image of Man Sought for Unsolved Rapes, Slaying
Montgomery County police believe three rapes, including one in which the victim was killed, are connected and DNA evidence has given them what they believe to be an image of the perpetrator.
Police late Sunday released two faces created from the DNA left at two of the crime scenes. The faces were created by a company called Parabon NanoLabs, a Virginia company that predicts a physical appearance based on genetic information that reveals ancestry.
With the release of the images, detectives believe someone will recognize the man and provide information to investigators. Anyone with information is urged to call the Major Crimes Division at 240-773-5070.
For those who wish to remain anonymous, Crime Solvers of Montgomery County is offering a reward of up to $10,000 for any information that leads to an arrest. Tipsters can call Crime Solvers of Montgomery County toll-free at 1-866-411-TIPS (8477).
Here are details of the three cases:
About 10:15 p.m. June 25, 1989. Police said a 52-year-old victim was walking on Lewis Avenue in Rockville when a man approached her from behind, assaulted her and then raped her. DNA evidence was recovered.
About 10:20 p.m. Sept. 19, 1994. A 25-year-old victim was walking on Twinbrook Parkway when a man, armed with a knife, approached her from behind. The man grabbed the victim and dragged her to the side of her home where he tried to rape her. The woman resisted the assault, fled and contacted police.  No DNA evidence was able to be collected.
Oct. 3, 1994. Le Bich-Thuy, 42, was found dead on the side of her home in the 1600 block of Martha Terrace in Rockville. Le Bich-Thuy had been assaulted, raped and then strangled, police said. Investigators further determined that Le Bich-Thuy was last known to be alive at about 10 p.m. on Sept. 28, 1994, as she left the Twinbrook Metro Station in Rockville.  DNA evidence was recovered.
The DNA showed the same man had committed the June 25, 1989, assault and rape of the first victim and the 1994 rape and slaying of Le Bich-Thuy.
Cold Case detectives recently sought the services of Parabon, which has been used at least twice before. Using the DNA evidence, Parabon has produced what is referred to as a Snapshot composite depicting how the man may have looked.
A police statement described Parabon's Snapshot DNA Phenotyping Service like this:
Using the DNA evidence, the company produced trait predictions. Individual predictions were made for the man's ancestry, eye color, hair color, skin color, freckling and face shape. By combining these attributes of appearance, composites were produced depicting what the man might look like at a certain age and with a certain body-mass index. The default ages and default BMIs were used because age and BMI cannot be determined from DNA.
Police said the composites are approximations of appearance based on DNA and are not likely to be exact replicas of appearance. Environmental factors such as smoking, drinking, diet and other non-environmental factors — e.g., facial hair, hairstyle, scars, etc. — cannot be predicted by DNA analysis and may cause further variation between the subject's predicted and actual appearances.
Previous Posts:
Police Turn to DNA Technology to Solve 1992 Cold Case in Comus, New Suspect Composite (VIDEO)