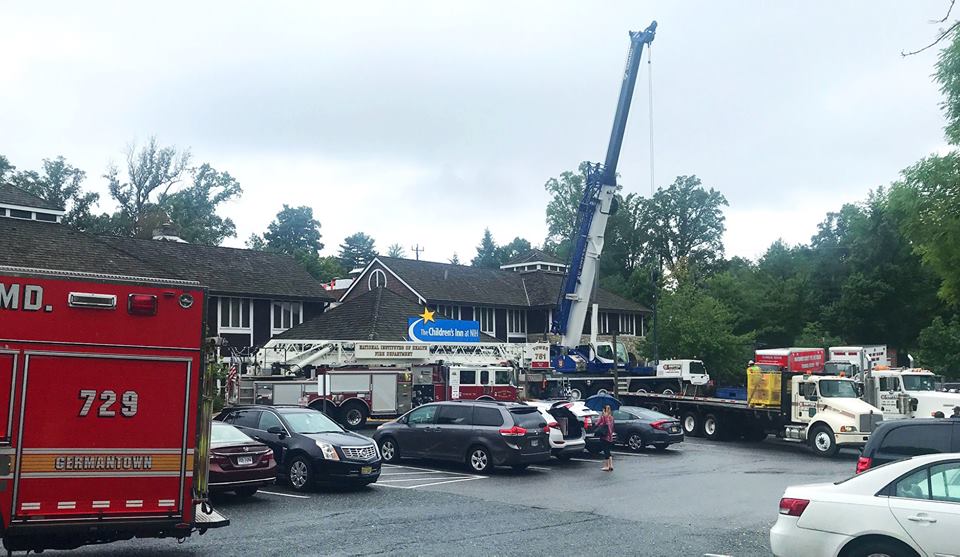 Donations Needed for Families Displaced at The Children's Inn
Dozens of patients are out their homes following a structural crack in the roof of the Children's Inn at NIH last week.
The damage caused all 45 patients and their families staying at The Inn to evacuate the building and relocate to area hotels,  according to officials.
Since the incident, the E-wing with 23 resident rooms, has re-opened to families. The main part of the building, however, will remain closed.
To help with its recovery efforts, staff is asking the community for bottled water, healthy snacks, paper products for meals, and more.
Located in Bethesda, The Children's Inn at NIH provides free lodging and supportive services to families of children and young adults with rare and critical illnesses.
For more information on how to help, click here.
Previous post:
No Injuries Reported Following Evacuation at Children's Inn at NIH