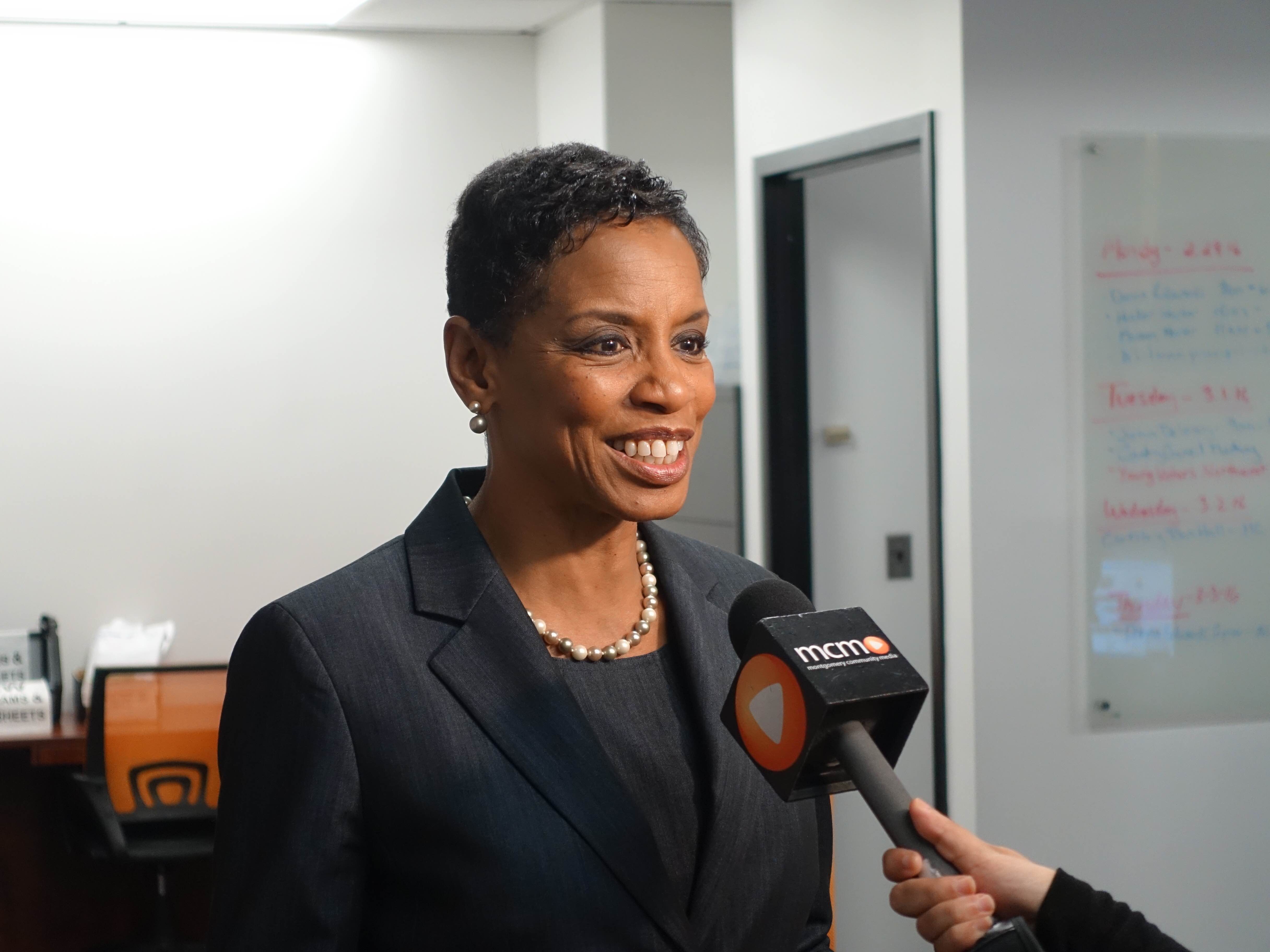 Donna Edwards Aims to Reach Working Families in Montgomery County and Across State (VIDEO)
Donna Edwards (D-MD) is running for U.S. Senate and stopped by Montgomery Community Media studios to tape her candidate statement. MyMCMedia caught up with Edwards in the newsroom and in this Extra video she talks about her focus on reaching working class citizens in Montgomery County and across the state.
Edwards will be on the ballot on April 26, when Marylanders can vote in the primary elections.