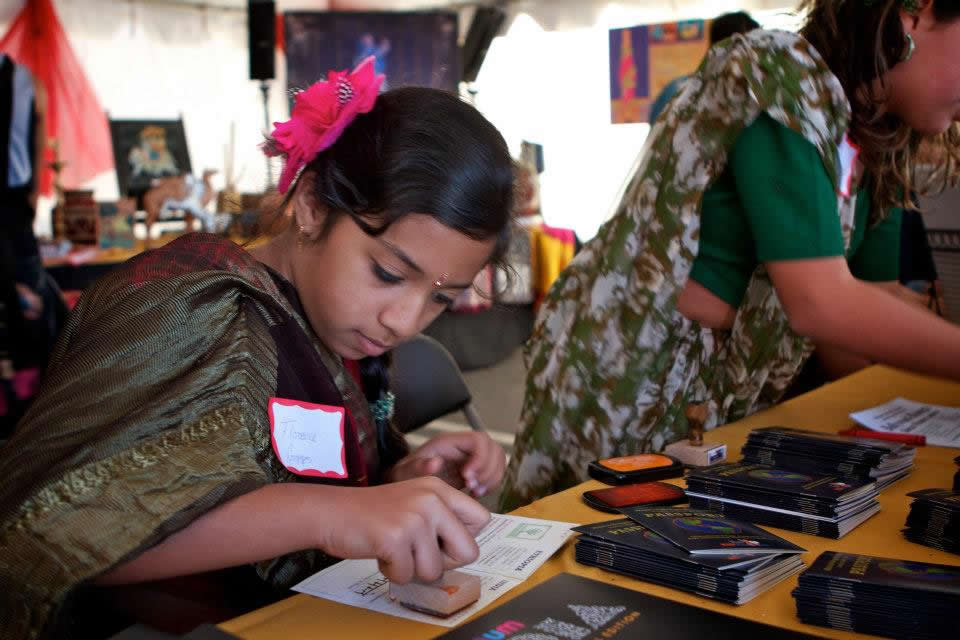 World of Montgomery Festival Set for Oct. 20 in Wheaton (Photos)
World of Montgomery Festival celebrates the diverse cvultural heritages that play an active role in the lives of Montgomery County residents. The festival showcases this rich diversity through food, music, dance, traditional arts and hands-on projects for children and families. The exhibits include culturally authentic arts demonstrations and activities aimed at promoting international and multi-cultural awareness. The Festival occurs Oct. 20 noon to 5 p.m., rain or shine at the Wheaton Plaza parking lot between Metro and JCPEnney, 11160 Veirs Mill Road, Wheaton. Admission is free.
Photos from last year's festival courtesy Kids International Discovery Kid Museum
Explore the World in your Backyard: This year's festival focuses on the "Essentials of Life" focusing on food, water, culture and community service which are the essential resources and common bonds we share across communities globally. Montgomery County is a modern-day global village, with one third of the population born outside of the United States. The diversity of the DC area enriches the lives of our children and helps them to become a successful 21st global citizen. The World of Montgomery Festival celebrates this stunning diversity and invites you and your family to learn more about the many wonderful cultures that surround us every day.
International Village, Mosaic Community, and Community Service Area:
An international village featuring the four countries of India, El Salvador, China, and Ethiopia. The activities and exhibits range from authentic childhood games to traditional arts that take years to master.
A small sampling of the interactive activities at each tent include body henna art, playing traditional musical instruments, trying on a saree or a turban at the India Tent or watching traditional cloth woven at the Ethiopian tent. Other elements include watching a traditional coffee ceremony, painting traditional El Salvadoran art boards, or learning to write Chinese characters.
The Our Mosaic Community section of the festival gives attendees the opportunity to share a little about themselves while learning about their neighbors and their heritages.
Activities include a make and take postcard exchange, an art mosaic by Arts On the Block, and a map-marking project to visually represent our heritages.
Unique to the festival is the Community Service Area, which is a hands on participatory area that allows children and adults to pass on their caring about their family and neighbors to the broader community through service. Various community service organizations will have on-site projects and learning opportunities for the attendees to recognize that each person has a role in supporting the people and communities globally.
Parking and Metro Access: Free parking is available nearby. Participants may also take the Metro to the Wheaton station, which is located two blocks away from the festival grounds.
Visit World of Montgomery website for more information.
MyMCMedia's Sonya Burke interviewed Cara Lesser, Executive Director of KID Museum about the festival: