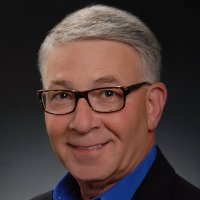 Dorfman is "Super Excited about Opportunity" to Lead DLC (VIDEO)
Montgomery County Executive Ike Leggett has chosen North Potomac resident Robert Dorfman to lead the Department of Liquor Control (DLC). Dorfman has years of experience in the private sector, including at Marriott International, Inc. where he served as president of Host International.
The Montgomery County Council is expected to approve Dorfman's appointment as DLC director on Jan. 31.
In this MyMCMedia Extra video, below, Dorfman said he is excited about the opportunity to lead the Department of Liquor Control.
"I am just super excited about the opportunity," said Dorfman. "I know there is a microscope on this one. I think I am up to the challenge."
When asked about his management style, Dorfman said he has high standards.
"I think my management style is very supportive, inclusive," he added.
Dorfman said he expects to make some changes at the retail stores in order to improve the shopping experience for customers. He describes the current stores as "somewhat stark," and says the DLC stores look "as if they were built to be small, mini-warehouse stores." He hopes to make the stores more customer-friendly.
As for his first priority, he wants to understand more about what the residents of Montgomery County are expecting – from distributing product to businesses, to customer service at the retail stores to protecting the public from underage drinking and misusing alcohol.
The Montgomery County Council interviewed Dorfman on Jan. 24, as part of the process for his confirmation to the post.
As director of the DLC, Dorfman will earn a salary of $220,000 a year. His appointment is effective immediately following the Council's confirmation.