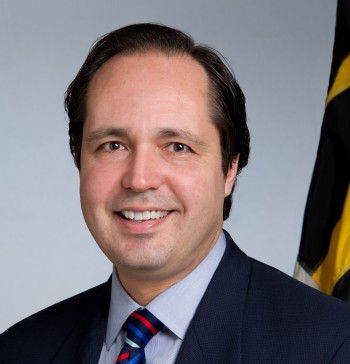 PSC Chair Appointed to Court of Special Appeals
Governor Martin O'Malley has appointed Douglas R. M. Nazarian to serve on the Court of Special Appeals for the 2nd Appellate Circuit.
Since 2008, Nazarian, has served as Chairman of the Maryland Public Service Commission.
"As leader of the Public Service Commission, Chairman Nazarian has demonstrated his ability to handle complex issues in a fair and thorough way," said Governor O'Malley. "I am confident that he has the intellect and organizational skills necessary to meet the needs of the Court of Special Appeals and to render well-reasoned decisions."
Prior to his appointment as Chairman of the Public Service Commission,  Nazarian served the Commission as its general counsel. Before entering public service,  Nazarian was a partner in the Litigation Practice Group of Hogan & Hartson, LLC (now known as Hogan Lovells USA LLP). He also taught for several years as an adjunct professor at the University of Maryland Francis King Carey School of Law. Since 2004,  Nazarian has served as Dean of the CollegeBound Foundation, a program in Baltimore City public schools that is designed to assist students in their transition from high school to college to work.
Nazarian graduated cum laude from Yale College in 1988 and received his law degree from Duke University School of Law in 1991, where he also graduated with honors. Following law school, Nazarian clerked for the Honorable James B. Loken on the U.S. Court of Appeals for the Eighth Circuit. Nazarian currently resides in Baltimore County.