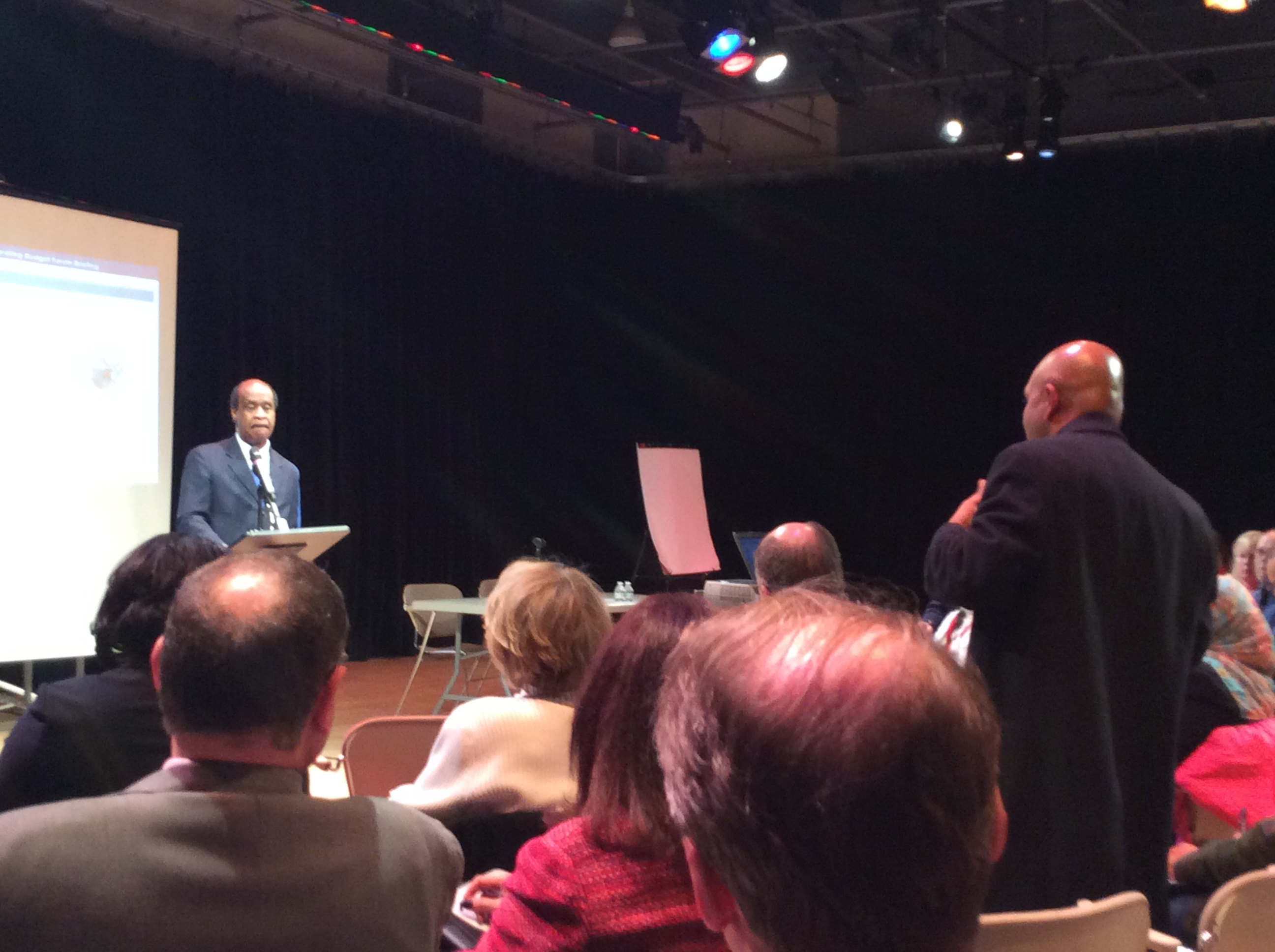 Dozens Attend County Executive's Budget Forum in Germantown (PHOTOS)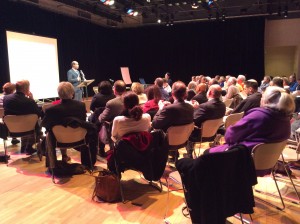 Dozens of Montgomery County residents attended County Executive Isiah Leggett's public forum on the fiscal year 2016 operating budget on Jan. 5 at the BlackRock Center for the Arts in Germantown. Also in the crowd, Montgomery County Councilmember Sidney Katz, who said this was his first budget forum, and representatives from many county departments.
A Friends of the Library supporter, wearing a bright orange t-shirt, was the first to ask for Leggett's continued support in this budget cycle. Other residents voiced concerns about traffic and transportation issues (especially in the Upcounty), small businesses and procurement, affordable housing, senior services, the schools calendar, diversity issues, the cost of living in Montgomery County and more.
The forum began with introductions by Catherine Matthews, the director of the Upcounty Regional Services Center. The chair of the Upcounty Citizens Advisory Board, Robert Nelson, also addressed the crowd and thanked residents for attending the forum.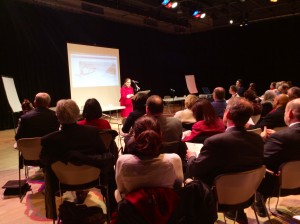 Rose Glavinic from the Office of Montgomery and Budget presented a quick overview of the budget process.
Leggett told residents that the budget process will be challenging and there are still many unknowns. He also underlined the importance of getting feedback from residents at the beginning of the budget process. He reminded residents that the county has faced tough times before and how he has furloughed employees and reduced services when necessary.
Throughout the forum, residents thanked Leggett publicly for the opportunity to provide feedback during the budget process and several noted that his job is a tough one. After the forum, residents complimented Leggett for his patience and transparency.
There are four more budget forums scheduled this month:
Jan. 14: Silver Spring Regional Services Center
Jan. 20: Eastern Montgomery Regional Services Center
Jan. 22: Mid-County Community Recreation Center
Jan. 26: Bethesda Chevy Chase Regional Services Center
Leggett is scheduled to announce his Recommended Fiscal Year 2016 Operating Budget on March 16. The County Council approves the operating budget at the end of May.
For more information about the budget, visit montgomerycountymd.gov/openbudget