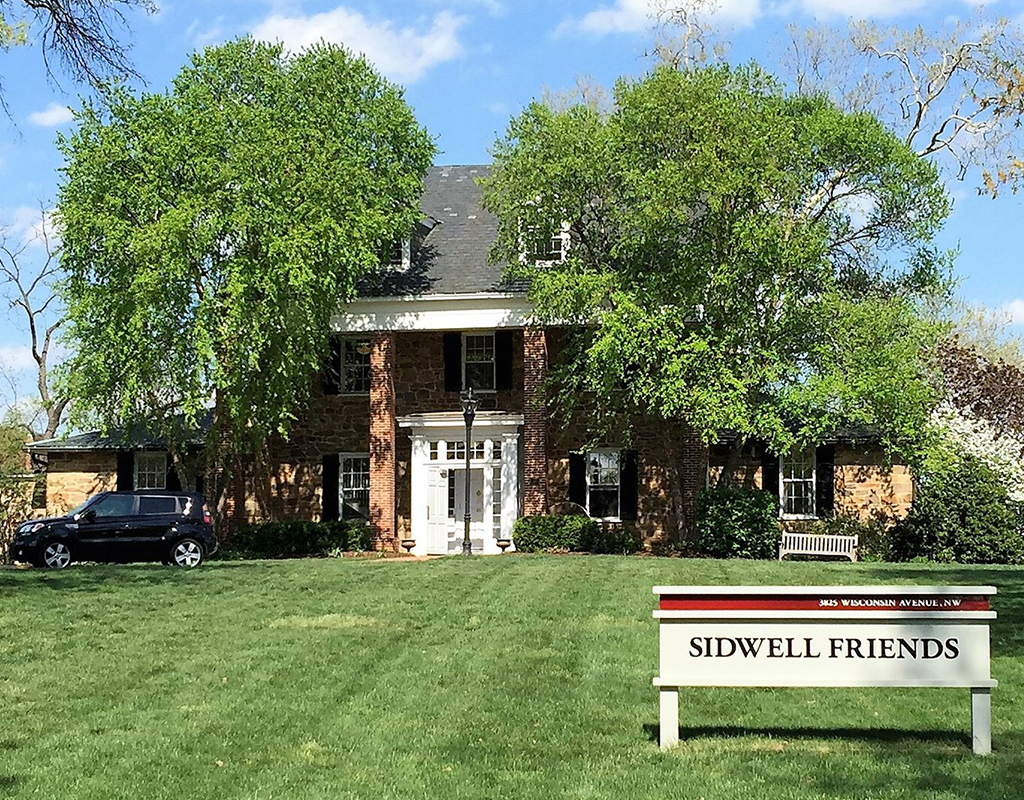 During Assembly, Sidwell Friends Students Project Swastikas, Racial Slurs
It has seemingly become commonplace. Yet another instance of racism and antisemitism occurred at Sidwell Friends High School in Washington, D.C. Tuesday.
During a large assembly meeting, the school played a game of Kahoot. Kahoot is an educational trivia game where questions and prompts are projected on a large screen; students can choose a username and use a mobile device to submit their answers to prompts, which are displayed on the large screen along with their chosen username.
According to a letter emailed to parents from Bryan Garman, Sidwell's head of school, "a few students picked usernames that were racist toward Asians and Native Americans." Additionally, two students added images of swastikas to their username.
Just received the letter sent to parents about a Swastika that was projected at Sidwell Friends HS #Breaking pic.twitter.com/YgkhovnzNK

— Ryan Sprouse (@RSprouseABC7) March 8, 2019
Sidwell Friends is an elite Quaker school that educates students from pre-kindergarten to high school. Many former first children — including Malia Obama and Chelsea Clinton — have graduated from Sidwell Friends. The lower school is located in Bethesda.
Tuition to Sidwell costs $42,372 a year. According to The Huffington Post, "[t]his is the third time in months that swastikas have appeared" at the school.
Statement from Kahoot
After reaching out to Kahoot for comment on the incident, Kahoot emailed MCM an official statement from Craig Narveson, their general manager.
Read Narveson's statement below:
"We are deeply saddened and disappointed by the incident at Sidwell Friends School. It is simply unacceptable use of our platform to promote hate or bigotry. Inclusivity has been a guiding value for our company from the very beginning.
We strive to maintain an appropriate environment for all audiences within the Kahoot! gameplay experience. Teachers and other kahoot hosts already have the ability to manually kick out players who enter games with inappropriate nicknames by clicking on the name.
Further, we offer a nickname generator which automatically assigns safe nicknames to players as they join. You can read more about this feature in this blog post. In the near future, we will release an update which will also prevent a wide array of offensive symbols from being allowed as nicknames."