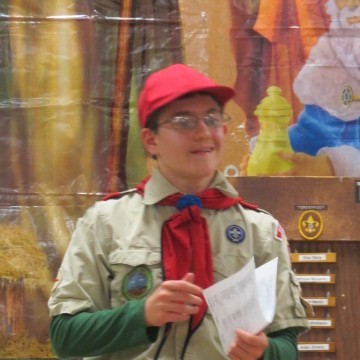 Eagle Scout Candidate Showcases Talent for Food Donations
One Eagle Scout candidate is hoping Rockville "Can" Show Its Talent.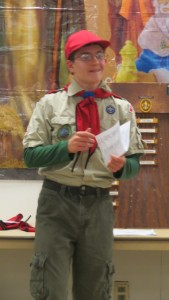 Chad Griffiths of Life Scout Troop 447 is organizing a talent show with 20-25 acts at the American Legion Post 86 Building in Rockville on May 2 and the price of admission is a can of food. That food is to be donated to Manna Food Center.
The show is from 6-8:30 p.m.
MyMCMedia interviewed Chad about his plan.
1) Where are the acts coming from and what types of talents do they have?
The acts are coming from all over Rockville and the surrounding cities. Specifically the high schools focusing on Richard Montgomery High School as that is where I attend. They are a very diverse group of talents, instrumentalists of all kinds, singers (a capella and with accompaniment, classic, pop, (hopefully rap) etc) both solo and groups. There is also a juggler who uses the Chinese Yo-Yo and a poet as well as actors.
2) How did you come up with this idea?
I came up with this idea because many of my fellow boy scouts decided to build or create something for their Eagle Scout Projects. I wanted to do something different, new and interesting. As such, putting on an event of this scale that will produce a lot of food for Manna Food Center which will go to feeding the hungry seemed like a cool idea to me. I am also involved with both my school's chorus program and their drama club so I knew quite a few people who would love to show off their talent.
3) What is your food collection goal?
I am hoping to get an audience of between 150-200 people and assuming that half bring one can and half bring two cans then it averages out to a sum total of about 350 items of food though that may vary drastically as people are generally very generous.
4) Why did you select American Legion Post 86 as the venue?
I actually had quite a difficult time getting a venue. I went through many, many different options and weighed their positives and negatives for this kind of event. After quite a while in the searching process I hit upon the American Legion Post 86. I couldn't believe that I hadn't seen this sooner. They have been an absolute pleasure to work with in the process of putting on this event and I truly couldn't have done it without their generous offer to use their space free of charge!