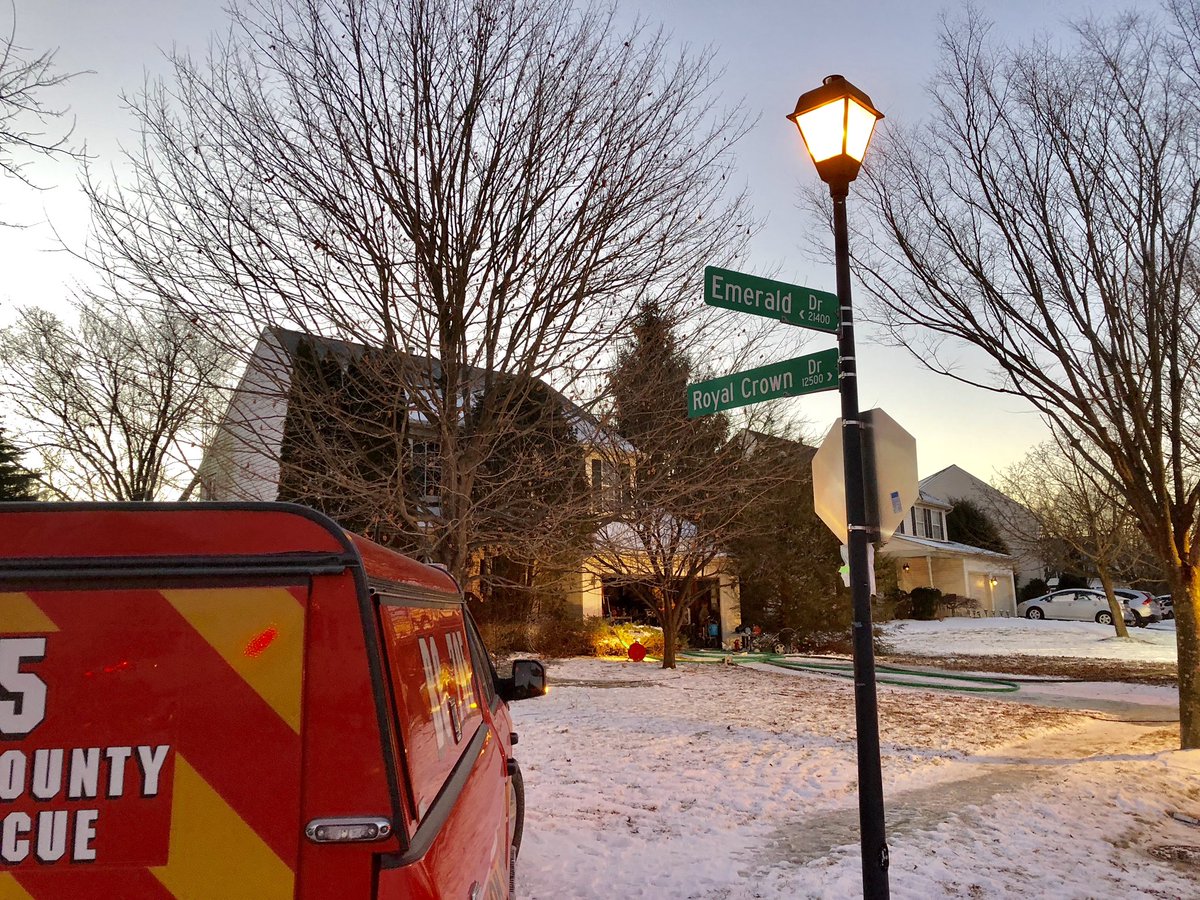 Early Morning Germantown Fire Destroys House
Firefighters responded to a home in Germantown around 5 a.m. Thursday morning to find the home engulfed in flames. Chief Spokesperson for Montgomery County Fire and Rescue Services, Pete Piringer says the homeowner discovered and reported the fire upon returning home.
Piringer said the blaze occurred in the 21000 block of Emerald Drive.
When entering the home, one firefighter fell through the floor, was quickly rescued, but was not seriously injured. There were no other injuries, according to Piringer's Twitter account.
Officials say there was a significant amount of structural damage to the home and it is not safe to occupy.
Piringer said damages are estimated at $750,000.
Update – Emerald Dr, Germantown, significant damage, building structurally unsound & unsafe to occupy; Space heater operating in area of origin on 1st floor; Cause, likely electrical in nature; Damage, $750K, incl $500K structure, $250K contents; 1 person displaced; it's cold pic.twitter.com/FHaWnJJMIf

— Pete Piringer (@mcfrsPIO) January 31, 2019
~5a 21331 Emerald Drive, Germantown, single-family house, fire on several levels, 1FF fell thru floor upon entry & quickly extricated, no serious injury, no civilian injuries, bulk of fire knocked down, extensive 'overhaul', significant damage, BTW temp about 5° feels-like -4° pic.twitter.com/GSIgXJn403

— Pete Piringer (@mcfrsPIO) January 31, 2019