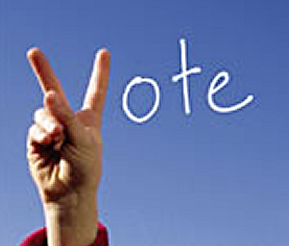 Early Voting Sites in Montgomery County
On Oct. 21, the Montgomery County Board of Elections designated the nine early voting locations for the 2014 gubernatorial primary and general election. This is the final list of site pending the approval of the Maryland State Board of Elections.
Early voting for the primary election will occur from June 12 –  19, 2014.
Early voting for the general election will occur from Oct. 23 – 30, 2014.
Activity Center at Bohrer Park
Social Hall
506 S. Frederick Avenue
Gaithersburg
Damascus Community Recreation Center
Social Hall
25520 Oak Drive
Damascus
Executive Office Building
Auditorium
101 Monroe Street
Rockville
Germantown Community Recreation Center
Social Hall
18905 Kingsview Road
Germantown
Jane E. Lawton Community Recreation Center
Social Hall
4301 Willow Lane
Chevy Chase
Marilyn J. Praisner Community Center
Social Hall
14906 Old Columbia Pike
Burtonsville
Mid-County Community Recreation Center
Social Hall
2004 Queensguard Road
Silver Spring
Silver Spring Civic Building
Ellsworth and Spring Rooms
One Veterans Place
Silver Spring
Wheaton Neighborhood Recreation Center
Gymnasium
11711 Georgia Avenue
Wheaton