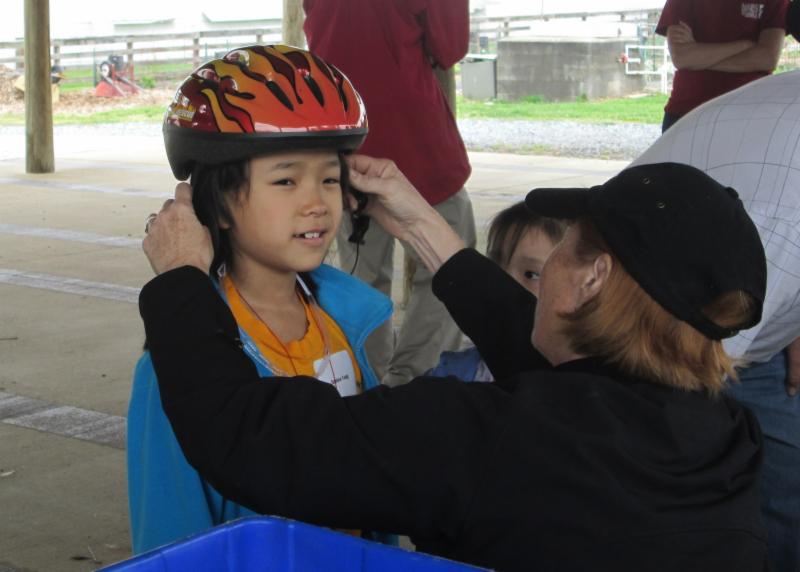 Earn a Bike in Rockville (Video)
Children in Rockville may earn a bicycle through the Bikes for World's "Terrific Bikes" program this spring. The program is open to students enrolled in grades 1-5 in Rockville. Students need to get a sponsor (e.g., a teacher or a relative), and complete six responsible acts, such as perfect attendance for one month or volunteering at a charitable organization for an hour.
Participation forms will be distributed at Rockville elementary schools and are available online. The form must be postmarked no later than March 31 to participate. Children will be recognized at a Mayor and Council meeting in May; the bikes will be distributed May 18.
If you are interested in donating a bike to the Terrific Bikes Program, call 301.461.5349. Bikes will be accepted Saturday, March 29 from noon to 4 p.m. at R.E.I, 1701 Rockville Pike.
The program's co-sponsor, Bikes for the World, is a nonprofit that repairs used bikes to be shipped to developing countries.
Bicycle recipients will also receive helmets and be fitted for both their bike and helmet.
Learn about Rockville's Terrific Bikes in this video about the program in 2012:

Please note the date to turn in completed bikes is March 31 this year.