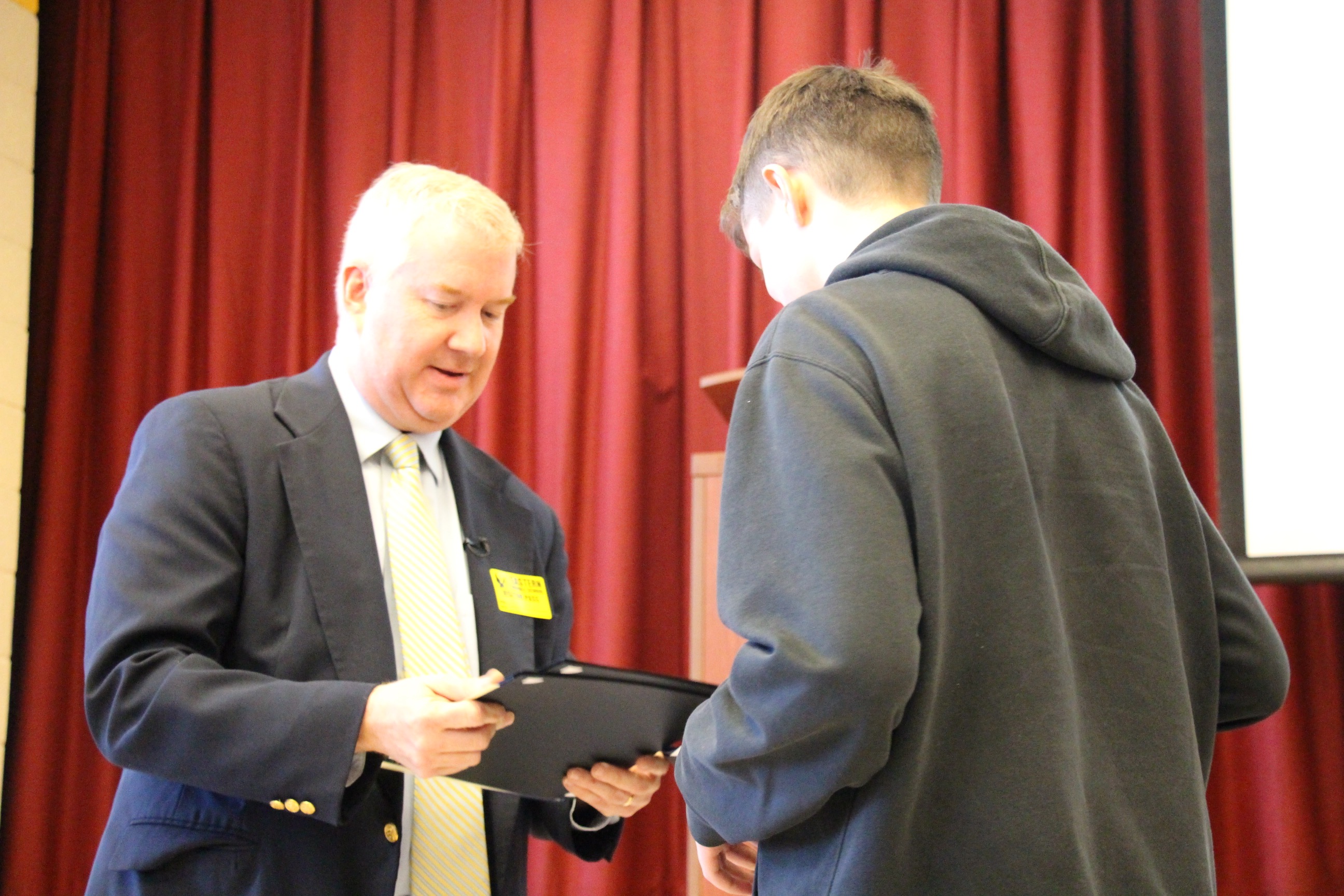 Eastern Middle School Students Honored for Documentaries on Social Issues (PHOTOS & VIDEO)
More than 30 students at Eastern Middle School were recognized on Wednesday for winning C-SPAN's annual student video documentary competition titled, "StudentCam."
"We've had a lot of winners from Eastern which is why we're here to recognize them in front of their families, friends and peers," Doug Hemmig, spokesperson for C-SPAN said.
C-SPAN's StudentCam competition encourages students to think critically about issues that impact their communities and nation in a five to seven minute documentary.
This year's theme for students was "Your Message to Washington: What is the most urgent issue for the new president and Congress to address in 2017?"
In response, C‑SPAN received more than 2,900 video submissions from over 5,600 students across the country. Topics ranged from climate change, police and community relations and gun control.
Only 150 students were selected as winners.
"We had no idea we won," said StudentCam winner Dhruv Pai . "My parents came home one day, they were like you lost you got 10th place, and then we were told we got second place and we were so excited."
Pai along with his documentary partner, Priya Moorjani, won $1500 for earning second place in the competition. They plan to save the money for college.
Here at Eastern Middle School in #SilverSpring to recognize @cspan 2017 StudentCam Winners @mymcmedia pic.twitter.com/MDPuxzwqEt

— Mitti Hicks (@MittiMegan) March 22, 2017
Documentary winners received a $1500 check from @cspan @mymcmedia pic.twitter.com/5RhtbusQ3l

— Mitti Hicks (@MittiMegan) March 22, 2017