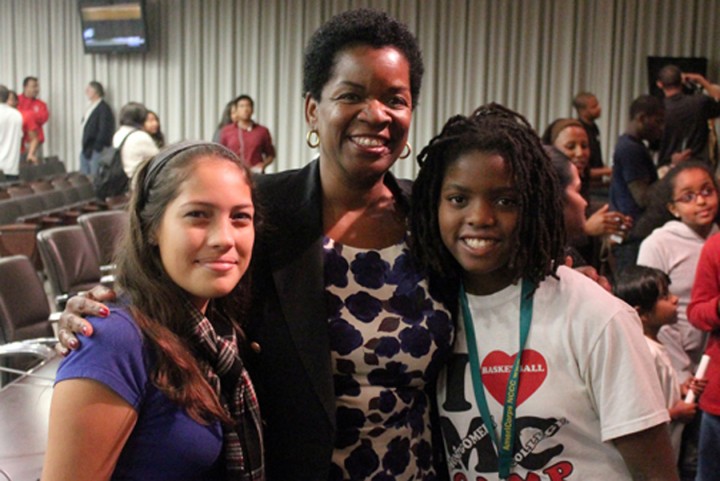 Education Committee Meets on May 2
The Montgomery County Council's Education Committee at 2 p.m. on Thursday, May 2, will continue its review of the Fiscal Year 2014 operating budget request of Montgomery County Public Schools (MCPS). The worksession is part of the Council's examination of the recommended budget presented by County Executive Isiah Leggett.
The Council has been reviewing the Executive's recommended budget as it works toward adopting the FY14 County operating budget in late May. The budget will go into effect on July 1.
The Education Committee, which is chaired by Valerie Ervin and includes Councilmembers Phil Andrews and Craig Rice, will meet in the Seventh Floor Hearing Room of the Council Office Building at 100 Maryland Ave. in Rockville. The meeting will be televised live by County Cable Montgomery (CCM—Cable Channel 6 on Comcast and RCN, Channel 30 on Verizon). The broadcast also will be streamed through the County Web site at www.montgomerycountymd.gov.
The Education Committee also will continue its review of the MCPS FY14 capital budget and amendments to the six-year FY13-18 Capital Improvements Program. Christopher Barclay, the president of the County Board of Education, and Joshua Starr, the superintendent of schools, are expected to attend the worksession.
It is expected that this will be the final worksession the Education Committee will hold on the MCPS budget. The committee's recommendations will go to the full Council for consideration.