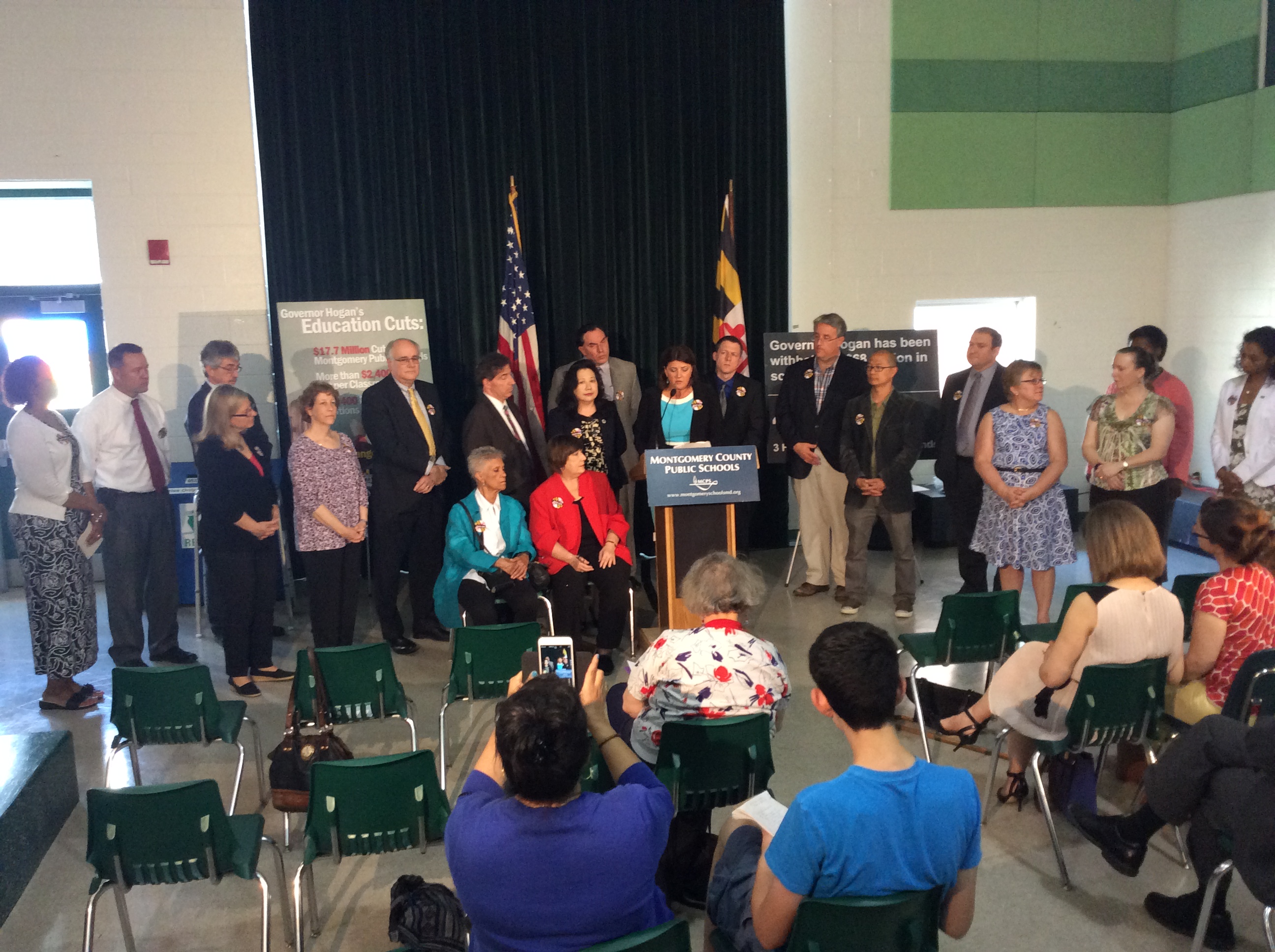 Educators, Parents, State and County Officials Urge Governor Hogan To Fully Fund Education (VIDEO)
The Montgomery County Council of Parent-Teacher Associations (MCCPTA) hosted a news conference on May 4 at Walter Johnson High School in Bethesda to ask Governor Larry Hogan to "do the right thing."
Educators want Hogan to fully fund public schools all across the state of Maryland.
Although the Maryland General Assembly adjourned on April 13, the governor can still provide funds through a budget amendment.
"We're here today to call on Governor Hogan to release the fund he's withholding … We're at risk of losing seventeen million dollars in public funding," said Doug Prouty, president of the Montgomery County Education Association.
Money, that officials said is "absolutely necessary" to continue the fight to reduce the achievement gap and meet the need of the county's growing school system.
"Over the past six years, MCPS has added more than fourteen thousand students and we expect that growth to continue in the years to come," said Patricia, O'Neill, president of the Montgomery County Board of Education.
At the end of the news conference, education advocates signed a letter urging Hogan to restore education funds.
Hogan has a June 2 deadline to sign or veto legislation approved by the General Assembly.
Watch the full conference here.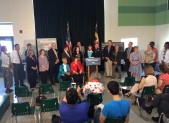 The Montgomery County Council of Parent-Teacher Associations (MCCPTA) hosted a news conference on May 4 at Walter Johnson High School in Bethesda to ask Governor Larry Hogan to "do the right thing." Educators want Hogan to fully fund public schools all across the state of Maryland. Although the Maryland General Assembly adjourned on April 13, […]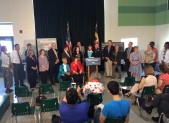 The Montgomery County Council of Parent-Teacher Associations (MCCPTA) hosted a news conference on May 5 at Walter Johnson High School in Bethesda. Educators, parents, state and county officials urged Governor Larry Hogan to fully fund education in the state of Maryland. Watch the full conference: Here's a list of the speakers by order: Doug Prouty, president […]