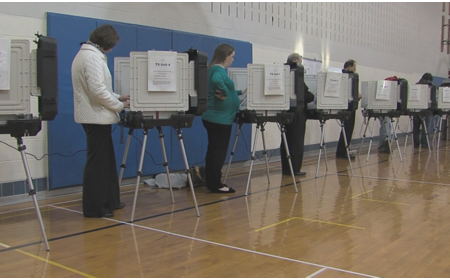 Election Day Post Op
"Despite some long lines – Election Day ran smoothly in Montgomery County,"  said Marjorie Rohrer, spokesperson for the Board of Elections.
"Early voting was a success, we had 12.65% of our voters take advantage of it and even though the lines were long the response has been overwhelmingly positive," she said.
"Voter turnout on Election Day was lower than I thought it would be, but I'm waiting to see what the impact of provisional and absentee voting has on the overall turnout – I think we'll be close to my expectation," Rohrer added.
According to Rohrer, the first absentee canvass has been completed and results will be on the website by the end of the day on Friday, Nov. 9.
"Our next canvass is for Provisional Ballots and will start on the 14th," she said. " The final ballots will be counted on November 17 or 18 and the election will be certified by our Board on the 19th," Rohrer said.
For complete election results, visit www.777vote.org.
FACT FILE*
Turnout
Registered Voters 615,984 – Cards Cast 410,284 66.61%
Early Voting Turnout
Registered Voters 615,984 – Cards Cast 77,906 12.65%
* Unofficial election results.