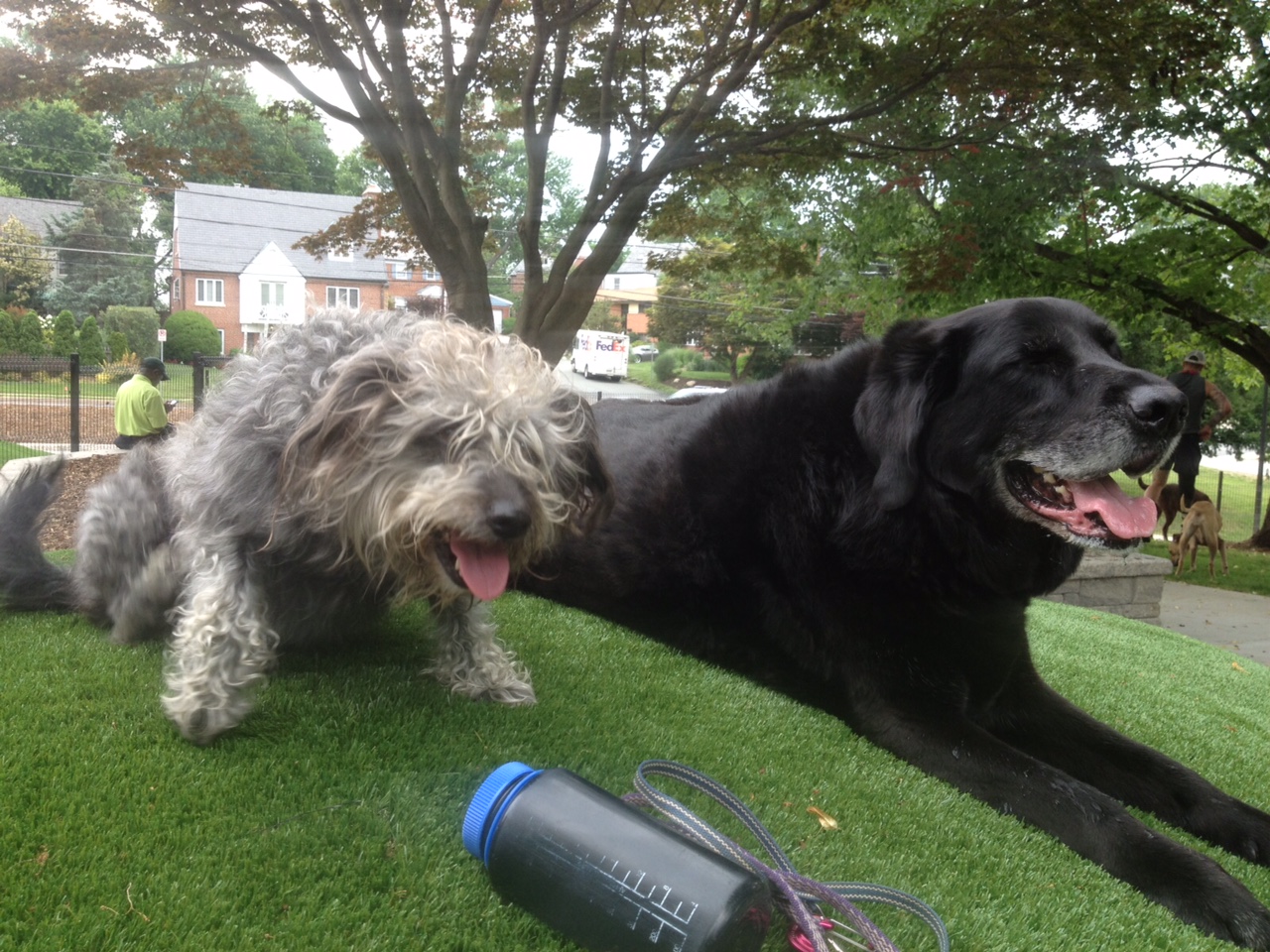 Ellsworth Urban Dog Park Opens in Silver Spring (PHOTOS)
The Ellsworth Urban Dog Park opened at noon on June 15, at 621 Ellsworth Drive in Silver Spring.
This new dog park consists of two separate, fully enclosed exercise areas. There is a small dog area for dogs weighing under 20 pounds, and a large dog area for well-socialized dogs over 20 pounds.
Each enclosure includes a drinking fountain, hose bib or quick coupler connection, artificial turf play mound, benches, shared shade structure, trash receptacles and a variety of surfacing materials.
The dog park is accessible from a sidewalk along Colesville Road.
Although Montgomery County operates five other dogs parks, this one is a first of its kind. The dog park occupies the southwestern corner of Ellsworth Urban Park, and the goal is to provide a safe and enjoyable exercise area for the dogs and owners residing in the high density residential community adjacent to this park and beyond.
You can find out more, here.