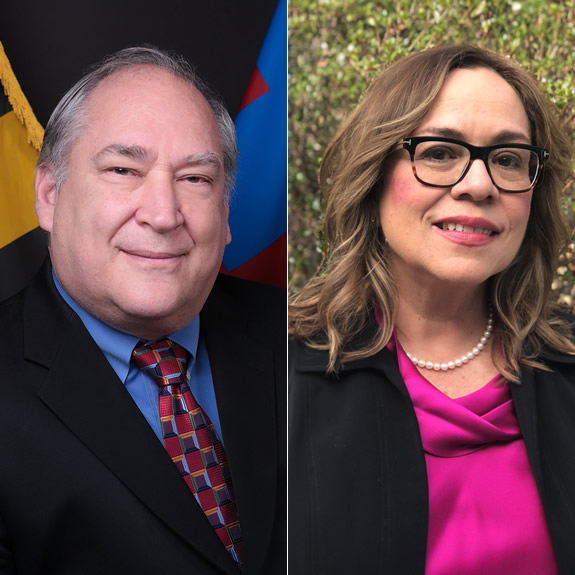 Elrich and Navarro to Talk Business at MCM's SBN Thursday (Live Stream)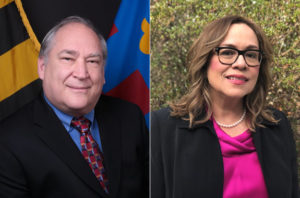 Montgomery County Executive Marc Elrich and Council President Nancy Navarro are the guests of Montgomery Community Media's January Small Business Network (SBN) session. The event takes place January 17 from 8 to 9:30 a.m. at our studios in Rockville located at 7548 Standish Place. Tickets are  no longer available to this sold-out networking event.
Watch the discussion streamed live at 9 a.m. here:
The series of monthly morning sessions facilitated by Kelly Leonard address topics of interest to small business owners in Montgomery County.
January topic:  "Making Montgomery County Business Friendlier."
Marc Elrich was elected as Montgomery County Executive on Nov. 6. He had previously served 12 years on the Montgomery County Council as an at-large member, being first elected in 2006. He served on the Takoma Park City Council from 1987-2006. For 17 years, he was a teacher at Rolling Terrace Elementary School in Takoma Park.
Nancy Navarro was elected to represent District 4 on the Montgomery County Concil in a special Election in May 2009 and re-elected in the general election in November 2010, 2014 and 2018. Navarro is the first Latina member of the Council and currently serves as the President. She chairs the Government Operations and Fiscal Policy (GO) Committee, and is a member of the Education and Culture Committee.
The Small Business Networking Series is held at Montgomery Community Media (MCM) studios in Rockville and typically begin at 8 a.m. and finish promptly at 9:30 a.m.
The Montgomery County Small Business Series offers the opportunity to invigorate and innovate your business with insight and information from regional business leaders' presentations and question and answer sessions. Seminars and networking are designed to support and enhance the success of your business in Montgomery County.
Montgomery Community Media is located at 7548 Standish Place in Rockville, walking distance from the Shady Grove Metro station. Free parking is available.
You can view previous speakers and events, here.