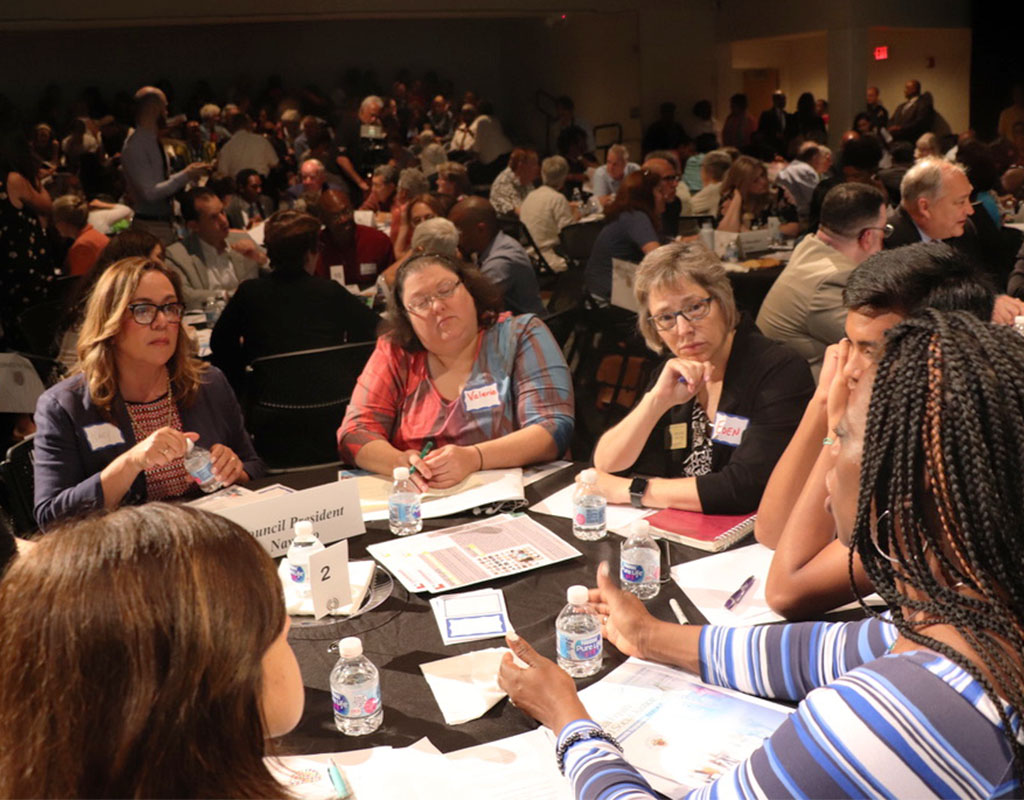 Elrich, Navarro to Host Racial Equity Forum on July 10
Montgomery County Executive Marc Elrich and Council President Nancy Navarro will team up for another Community Conversation on Racial Equity and Social Justice on July 10.
The event starts at 7 p.m. at the White Oak Community Recreation Center in Silver Spring.
County Executive Elrich and Council President @nancy_navarro joined 200+ people for an engaging conversation about racial equity at the BlackRock Center for the Arts in Germantown. The next racial equity forum will be July 10 at the White Oak Community Recreation Center. pic.twitter.com/ej1R0w3NwO

— Andrew Kleine (@mcmdcao) June 30, 2019
This fall, Navarro plans to introduce legislation which would create racial equity and social justice policy in Montgomery County. Navarro says she hopes this legislation will be shaped by the community's feedback.
This will be the third county-sponsored racial equity forum. More than 500 county residents participated in community conversations held in Silver Spring on March 13 and in Germantown on June 26.
During these forums, community members sit in groups and are asked to discuss three questions:
Why does racial equity matter?
Are you impacted by racial inequity?
What changes do you want to see to promote racial equity and social justice?
Anyone interested in attending the event can RSVP in advance on the county's Facebook page.
Previous Posts:
Here's What Happened at the Racial Equity Forum in Silver Spring