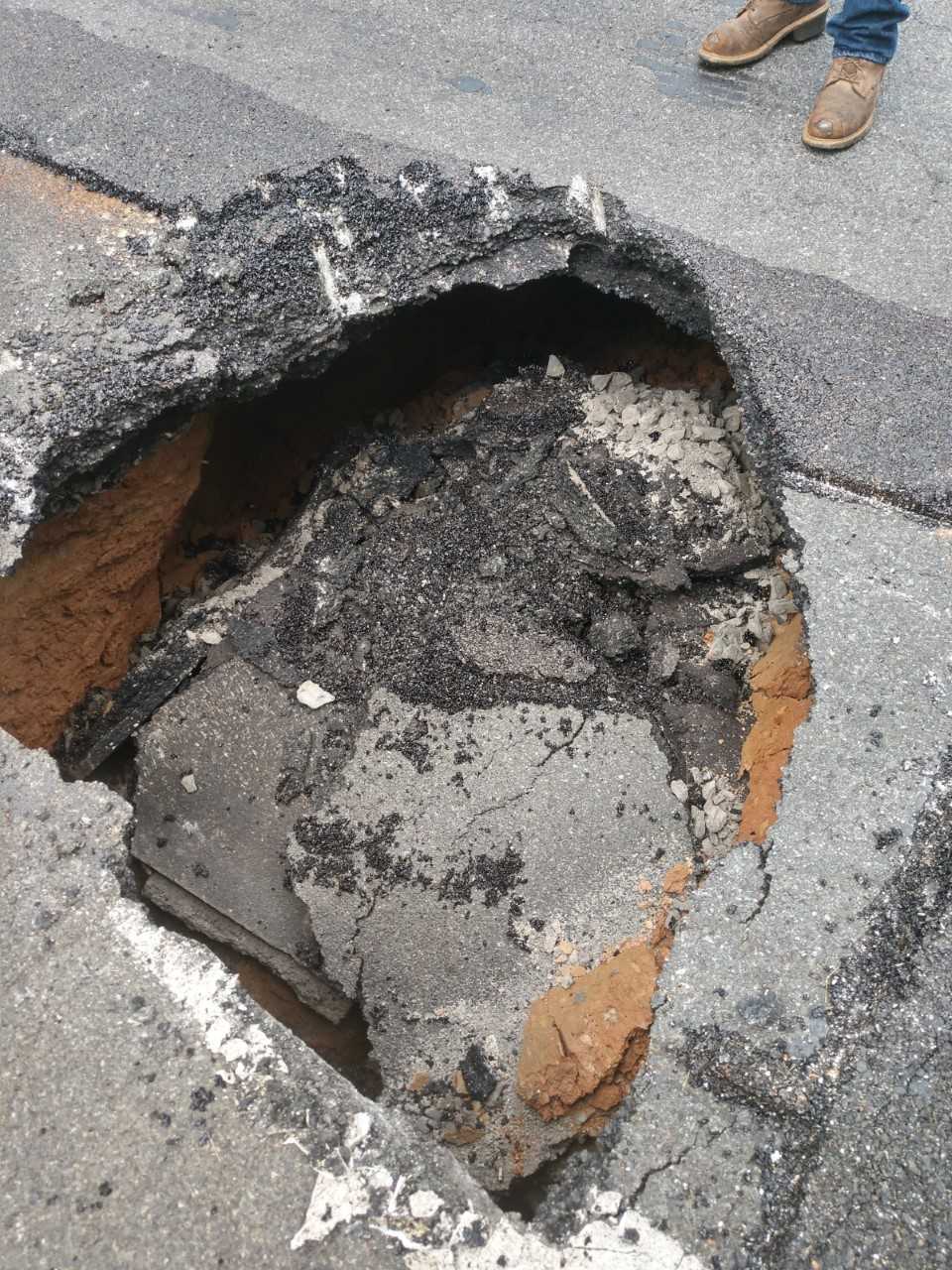 River Road Reopens Following Emergency Roadwork to Repair Damaged Drain Pipe
UPDATE June 1: River Road reopened Saturday, June 1 following the emergency roadwork to repair a drain pipe.
Original Post:  The Maryland Department of Transportation State Highway Administration (MDOT SHA) will perform emergency roadwork on MD 190 (River Road) to repair pavement between Longacres Preserve Court and Esworthy Road in Montgomery County.
Officials with the SHA say the closures are due to a drain pipe that has been compromised. The repair will most likely go through the weekend until early next week. Crews have to excavate MD 190 and remove the old pipe, install a new pipe, back-fill and then resurface and stripe. Crews are working nonstop to get this repair done in a timely manner.
The detour is as follows – Esworthy Road to MD 112 (Seneca Road) and back to MD 190. Residents will have access up to the point of the closure. Only local traffic will be allowed on MD 190 between Seneca Road and Longacres Preserve Court.  This closure and detour will be in place into next week. Officials say more than 2,000 vehicles use this section of MD 190 on a daily basis, so motorists are encouraged to leave additional commute time during the repair work.
Traffic Advisory – River Rd CLOSED (ALL LANES) between Esworthy Dr & Longacres Preserve Ct NOTE: River Rd only open to local traffic from Longacres Preserve Ct to Seneca Rd. pic.twitter.com/dmiSHqNbTT

— Pete Piringer (@mcfrsPIO) May 30, 2019