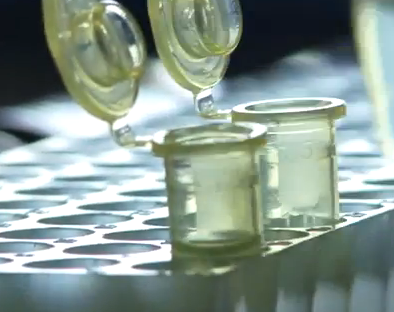 Emergent BioSolutions Expansion
Maryland Governor Martin O'Malley joined with Montgomery County Executive Isiah Leggett and City of Gaithersburg Mayor Sidney Katz on Oct. 2 to announce that Emergent BioSolutions is expanding into a new headquarters building in Gaithersburg, and also plans to make improvements to its existing Research and Development site. As part of the expansion, the global pharmaceutical company will retain its existing 235 employees, and hire an additional 133 employees over the next five years.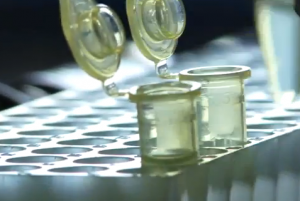 "Emergent BioSolutions' continued investment in Maryland helps solidify our position as a life sciences powerhouse," said Governor O'Malley. "I am proud that Emergent BioSolutions is growing in Maryland, continuing to create jobs and working to develop life-saving vaccines that will give hope to millions of people around the world."

"Montgomery County was thrilled to partner with the State of Maryland and the City of Gaithersburg to provide Emergent Biosolutions with strategic funding to assist with their significant headquarters expansion in the County," said Montgomery County Executive Isiah Leggett. "Emergent has the only FDA-licensed anthrax vaccine on the market, 235 current jobs, plans to add 133 new jobs over five years and was in the top 20 on the Washington Business Journal's recent list of top 100 largest publicly traded companies; they are a poster-child for smart government investment, investment that will support both their continued contributions to global health and their continued contributions to the health of our local economy."
"The City Council and I were pleased to approve the support allowing Emergent BioSolutions to relocate its headquarters to Gaithersburg," said Gaithersburg Mayor Sidney A. Katz. "We welcome them to a growing list of companies that has resulted in our City earning the reputation as an international hub for biotechnology."
"Over the last 10 years, Emergent BioSolutions has invested and grown its presence in Maryland — from 30 to 300 employees, from a single site to three locations, including capital investment of over $115 million — and we continue to expand, thanks to the support of the City, County, and State," said Robert G. Kramer, Emergent's Executive Vice President and Chief Financial Officer. "Emergent is pleased to be part of Maryland's, Montgomery County's and the City of Gaithersburg's vibrant life sciences community and looks forward to contributing further to its success."
To assist with project costs, the Maryland Department of Business and Economic Development (DBED) has approved a $2 million loan, which is based on job retention and creation and capital investment. In addition, Montgomery County has approved a $750,000 grant convertible to a loan under the same terms. The City of Gaithersburg is providing a $250,000 grant convertible to a loan. The company is also eligible for a number of State and local tax credits and training programs.
For more info about the company: http://www.emergentbiosolutions.com/