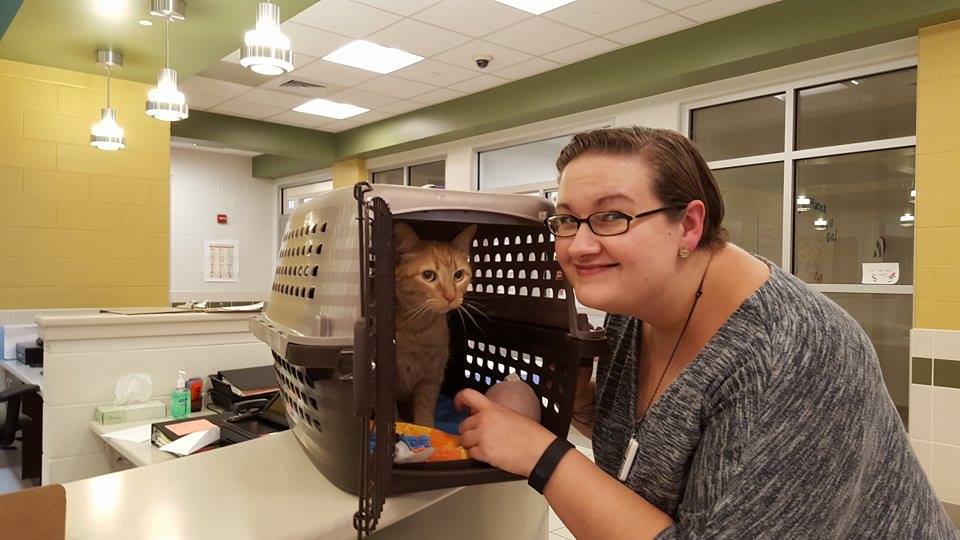 Emotional Letter from Dying Cat Owner Has Happy Ending (VIDEO & PHOTO)
Susie, a shy, five year-old orange tabby, was taken to the Montgomery County Animal Services and Adoption Center by a man whose mother had passed away. Before the woman died, she wrote a letter to Susie's future adopter telling them about Susie's personality and how much Susie was loved and cared for.
The heartbreaking story about Susie and her dying owner was picked up by the Huffington Post and then became an international viral sensation, shared in the U.K., Australia, Ireland, Germany and elsewhere.  Despite the international attention, Susie sat in the animal shelter for a few months waiting to be adopted.
Finally, this weekend, after 55 days in an animal cage, Susie was adopted by a woman in College Park who read the story online and kept "rereading it." The new owner has experience with shy cats in need of some socialization and knew Susie needed her.
Susie the shy, five year-old orange tabby, now has a new home.