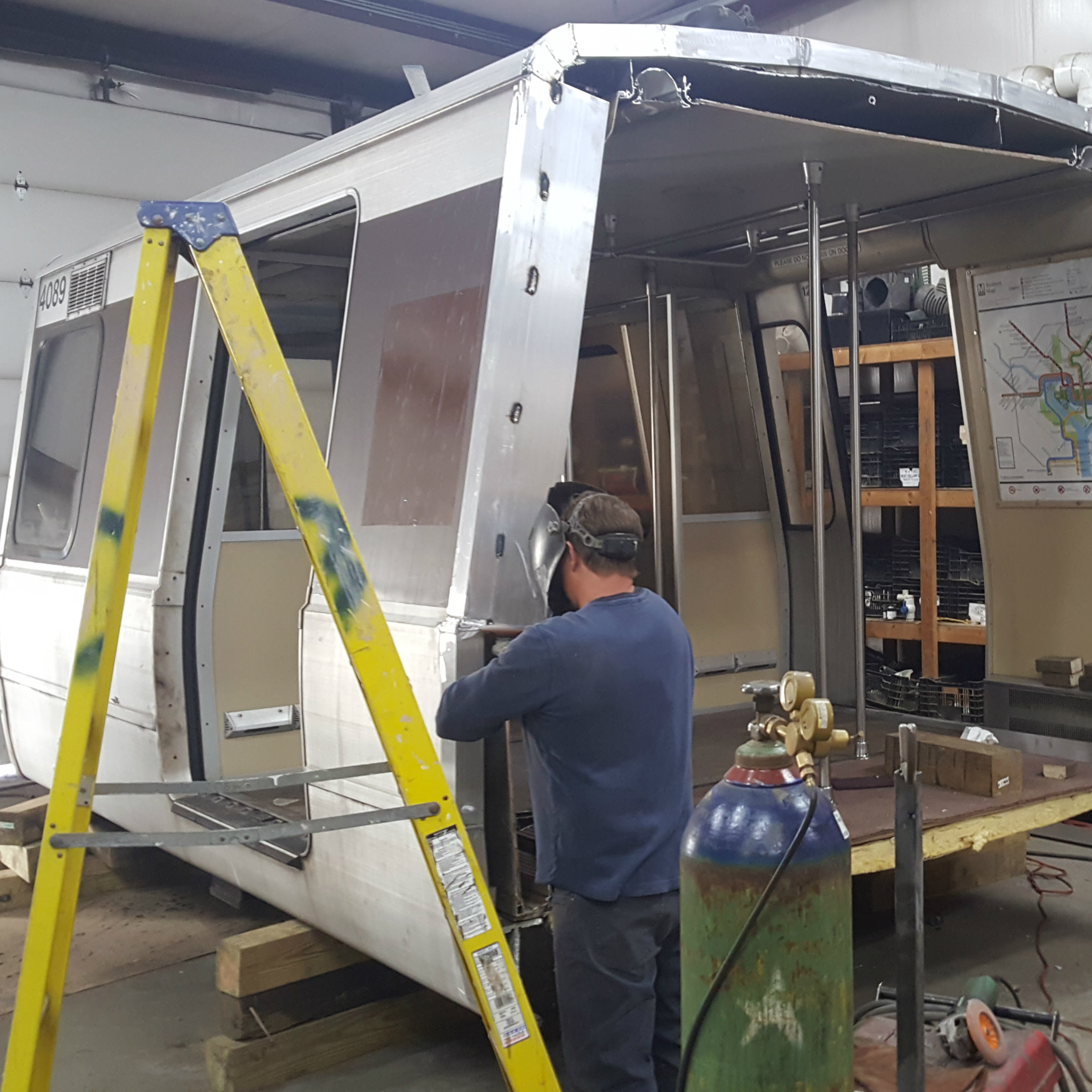 End of the Line for a Metro Car
What do you do with an old 80,000-pound subway car Metro doesn't want anymore?
If you're building new development around the Grosvenor Strathmore Metro Station, you send it to a subway chop shop and build seven pop-up shops out of the steel husk.
"It's about trying to create great developments that are beautiful and are fun for the community," said Ron Kaplan, cofounder of Fivesquares Development of Washington.
His company is developing Strathmore Square, east of Rockville Pike and west of Tuckerman Lane.
The work is being done by Robert Mojo, a sculptor with Rusted Rebels. He's doing the work at Thomas Clime Landscapes LLC in Brookeville.
The kiosks would be open 3:30 p.m. to 7:30 p.m. Wednesday through Friday. The kiosks won't be open in the morning because of Metro's prohibition on food in the trains.
Kaplan said they were still deciding who would have kiosks.
"We'll keep experimenting with what works best for the community," he said.
He envisioned a shop that sold prepared dinners, possibly another would sell flowers.
"Things that you might want on your daily trip home," he said.
A ribbon-cutting is planned for May 17. The subway car-kiosks will be open till June 30. After then, they could be moved to a different site, he said.
Photos by Omri Haberman