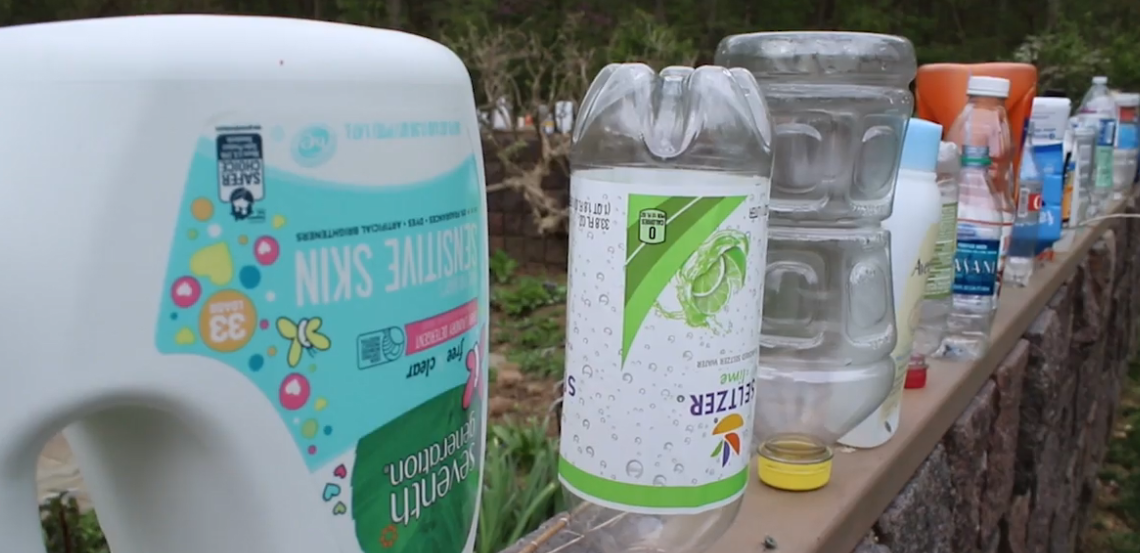 Environmental Outdoor Art Exhibition Hosted at Brookside Gardens
Montgomery Parks is hosting an environmental outdoor art exhibition at Brookside Gardens to shine a light on the impact consumption habits have on the natural environment.
The exhibit was created by UpRooted Dance, and it features hundreds of plastic containers and bottles.
The project was put in place to help bring awareness to the huge amounts of waste the average person produces, which officials say contributes to the global pollution crisis.
In addition to the installation, there will be a live dance performance featuring costumes and sets made from up-cycled materials.
"Art provokes conversation" says Stephanie Oberle, Director for Brookside Gardens. "This art installation confronts us with the reality that when we throw our trash away, it doesn't miraculously disappear, it just accumulates elsewhere. And then the conversation begins, how can we change our daily habits and reduce our negative impact on the environment?"
The installation and performance is free and open to the public and will be on display until the end of April.
Click here for more information.