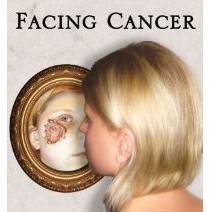 Episode 56- A Message of Hope Cancer Fund
For those facing the challenges after a life-changing diagnosis of Cancer for yourself or someone in your family there is, "A Message of Hope."
Karen Allyn is joined by Meredith McNerney, author and the Founder and Executive Director of "A Message of Hope Cancer Fund" for this inspiring episode.
Meredith McNerney discusses her book, "Facing Cancer," her spiritual journey, struggling to overcome cancer and how she turned her experience into a positive message of hope and help for others.
One of the most important functions of, "A Message of Hope Cancer Fund" is to help those in need with the hidden expenses associated with treating cancer that are often not covered by insurance.
Please watch this amazing story.  Connecting Our Community can be seen Wednesday evenings at 8:30pm on channel 21, The Montgomery Channel. You may also watch Episode 56 on demand here.
For more information about the, A Message of Hope Cancer Fund," how to order a copy of "Facing Cancer" where to volunteer, how to help out with,  "Hope for the Holidays" or any of the other programs please visit their website A Message of Hope Cancer Fund