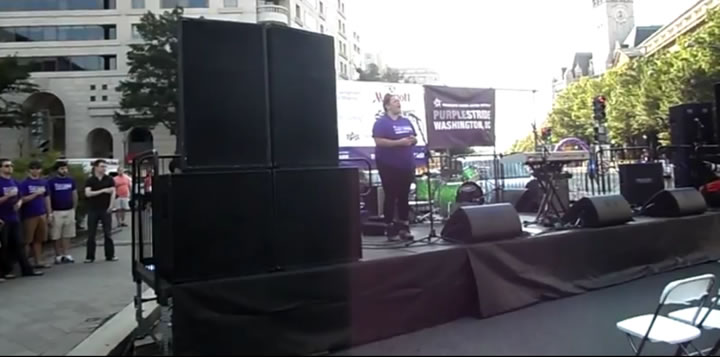 Erin Willett at Purple Stride DC (Video)
Erin Willett sings the National Anthem at the recent Purple Stride DC event to benefit Pancreatic Cancer Research. Listen to her beautiful voice and her thoughts on recently losing her father, Chuck Willett, to pancreatic cancer. This video was shot by her mom, Mary Willett.
Learn about Purple Stride DC.
Visit Erin Willett's website.