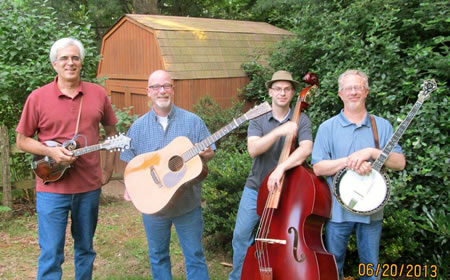 Evenings in Olde Towne
Gaithersburg begins a new tradition with "Evenings in Olde Towne," a concert series of eight performances taking place at the City Hall Concert Pavilion, 311 S. Summit Ave. Enjoy great music in a casual, outdoor setting. Visit the local restaurants or Fulks Corner Farmers Market and enjoy a picnic dinner during the performance. Bring a blanket or low-back chair for lawn-seating.
"Evenings in Olde Towne" are scheduled for June 27; July 11, 18, 25; September 12, 19, 26; and October 3 from 5 – 6:30 p.m.
The June 27 performance features Seamus Kennedy. An accomplished guitarist with a ready wit, Seamus Kennedy engages audiences with traditional Irish music, classic Country & Western, American standards, and Scottish ballads.
June 27 – Seamus Kennedy
Irish and American Standards
July 11 – Bluegrass Camp
Bluegrass
July 18 – Damon Foreman
July 25 – The Winstons
September 12 – Pending
September 19 – Crawdaddies
Cajun / Aydeco / Blues / Roots Rock
September 26 – Pending
October 3 – Pending